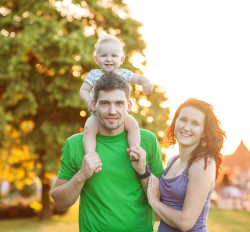 This week, Gallup released survey findings that show Arkansas continues to lead the nation in reducing the number of adults without health insurance. Since 2013, rates in Arkansas have sharply dropped from 22.5 percent to just 9.1 percent. This success is because of the Private Option, which expanded Medicaid coverage to about 250,000 uninsured low-income adults in the state. Yet, problems with completing the annual renewal process for Medicaid, including ARKids and Private Option, threaten to unravel our success.
Federal law requires every state to conduct yearly renewals and determine if a person is still eligible for coverage. We recently shared some of the challenges and recommendations that Arkansas Advocates for Children and Families made to state officials early on to improve this process. There has also been public scrutiny about how the state is handling coverage terminations. To recap–when the renewal process began, a number of people received a notice in a confusing envelope, while others said they never received a notice. Many people also had trouble calling the Medicaid office and could not reach anyone for help after hours of failed phone calls. There were also problems locating some Private Option enrollees because of bad addresses. This has all contributed to nearly 50,000 people either losing coverage or being scheduled to have coverage terminated soon mostly because of failing to respond to renewal notices.
In the past week, new concerns have surfaced about several state policy decisions. The biggest controversy is over the short, 10-day window for people to provide additional information and verify eligibility. In most cases, they need to verify income. Federal regulations require at least 30 days for consumers to respond during the renewal process. However, the state has chosen to apply a 10-day minimum notice policy which is allowed for verification of income. This policy decision raises the question whether the state can forgo the renewal process and use an income verification approach instead. While Arkansas is not the only state facing problems with the renewal process, the state's interpretation of federal requirements on timeframes to respond to notices appears to be unique.
The real concern is the impact these issues have on Arkansas families. Although the state has not been able to provide specific figures, we know people who are still eligible for coverage have been terminated.
So far, the state has not extended the deadline to allow consumers 30 days to verify their eligibility. But DHS is giving individuals an additional 10 days after the deadline to process verification information before sending cancellation notices (which builds in five extra days). They recently changed the envelopes to clearly mark the notice is from DHS and about their benefits. The Governor also announced DHS would receive additional resources to handle the increased workload and a two-week halt on cancellations to catch up on processing verification information.
These strategies may help in the short-term, but this highlights the importance of more consumer-friendly policies and outreach and education. Policies should also be reasonable, like allowing individuals more time to submit income information and advance outreach about the need to renew coverage each year. Many people enrolled in the Private Option have coverage for the very first time and this is a new program for the state. It is critical that important information about eligibility reaches families. Because of legislative restrictions on outreach, many community organizations have taken on this role. Without adequate investments in outreach and education, Arkansans will continue to be left in the dark.
If someone receives a notice, please follow the instructions on the notice.  Consumers should:
Send in the requested information as soon as possible. There are multiple ways that consumers can send in the required information, including by mail or in person at their local DHS office.
Contact DHS if you have any questions or need assistance.  This information sheet includes phone numbers for all of the county offices and other sources for health care coverage questions.
If you have missed the 10-day deadline and coverage has been terminated, consumers still have up to 90 days to have their coverage reinstated without submitting a new application.