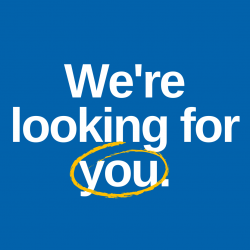 Arkansas Advocates for Children and Families (AACF) is conducting a Story Collection Project on the Arkansas Medicaid program.
We want to highlight what is working and what needs to be made better for Arkansans using Medicaid.
We want you to voice your concerns about the Arkansas Medicaid program. Your story will help us advocate for changes and raise public awareness. Our mission is to ensure that all children and their families in Arkansas have the resources and opportunities to lead healthy and productive lives and to realize their full potential.
Information provided by you may be trimmed down, compiled with other stories, published, shared, and used for other advocacy purposes about the Arkansas Medicaid program. However, we will not share your information publicly without your informed consent.
All participants will receive a $50 Visa gift card, while supplies last.
Why is Collecting Stories Important?
AACF values personal stories because they are a great resource for achieving advocacy goals.  Consumer stories not only humanize a complex policy area, but they can also help inform and refine our advocacy priorities as we learn more about what families are experiencing in their everyday lives. 
From these stories, we hope to highlight the need for improvements for families who use Medicaid. Specifically, AACF is assisting our partners Robert Wood Johnson Foundation and Georgetown University Center for Children and Families, to create a nationwide story bank of Medicaid experiences, whether positive or negative.  
How Can Someone Share Their Story?
Arkansas Advocates has several options in which individuals/or families can share their Medicaid story with us. There will be a mandatory consent form that each individual must sign upon sharing their story.  The consent form will allow us to share the individual's stories publicly through social media platforms, advocacy materials, legislative reports and more. 
Email – An individual may email one of the below email addresses.

Phone – An individual may call one of the below phone numbers.

(501) 371-9678 – AACF Main Number

(951) 218-3833 – CaSandra Glover

(479) 652-9857 – Michelle Faucher

Video or Voice Recording

Send a personalized video or voice recording through email to one of the above email addresses.

Schedule a zoom meeting with AACF or your organization

Email or call one of the contact numbers above to schedule a zoom meeting.

Survey

Consumer – this survey is made specifically for an individual who is sharing their personal story regarding Medicaid. 
Provider – this survey is made specifically for a provider who is sharing their story regarding Medicaid within their past or previous practice. 
Help spread the word with this flyer.