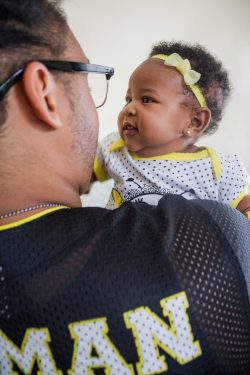 New data released June 11 shows that before the COVID-19 pandemic, Arkansas ranked as a bottom-quarter state for babies. The State of Babies Yearbook: 2020, released by early childhood development nonprofit ZERO TO THREE, comes at a critical time in our nation's response to the ongoing public health crisis and resulting economic fallout. The research compiles nearly 60 indicators that affect the well-being of children ages 0 to 3 and provides an in-depth look at national and state-by-state progress across three policy areas: Good Health, Strong Families, and Positive Early Learning Experiences.
New data this year shows significant disparities in opportunity for our youngest children throughout the country. In every state — even among those with high averages — Black and Latinx babies, babies in families of low-income, and those living in urban and rural areas face inequities that challenge the foundational brain development of the earliest years. The pandemic has further exposed and exacerbated existing disparities and structural barriers, which have harmful and life-altering effects that begin even before birth and can last a lifetime.
Arkansas was among 13 states across the United States and the District of Columbia to earn a bottom ranking. The State of Babies Yearbook: 2020 shows that the littlest Arkansans face big challenges, and that the policies and programs in Arkansas can make a difference in their ability to reach their full potential. The Yearbook highlights areas where Arkansas can do better for its babies.
The State of Babies Yearbook: 2020, along with issue-based briefs, provides an in-depth look into the substantial disparities and inequities among babies and families when examined by race and ethnicity, income, and geographic setting.
Arkansas's data demonstrate the urgent need to enact policies that help close our state's persistent racial and ethnic gaps in outcomes for babies and the well-being of our increasingly diverse child population. We can help by making greater investments in programs and policies that help keep kids healthy, educated and secure. Earned Income Tax Credits (EITC), for example have been shown to improve low birth-weight rates, a key health indicator where Arkansas historically struggles.
In the midst of the COVID-19 pandemic and economic fallout, we must ensure that all policy plans are centered in pursuing equity in outcomes so previously existing gaps are not deepened by the ongoing crisis. In recent weeks, Arkansas Advocates has called on lawmakers to enact policies to address Arkansas's long-standing inequities, such as expanding cash assistance under Temporary Assistance for Needy Families (TANF), including Individual Taxpayer Identification Number filers in the next round of stimulus payments, and placing a moratorium on evictions during the pandemic.
To access the national profile and state data, visit stateofbabies.org.