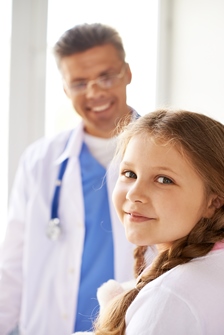 We've previously recapped options to change the Private Option that the Health Reform Legislative Task Force will consider recommending to the Governor by the end of the year.  Among these changes two common themes have emerged: increasing personal responsibility and healthy behaviors.
While there are promising suggestions like rewarding visits to the doctor by offering adults vision and dental coverage (which is not currently available through Private Option), other alternatives are laid out that create a health care program much different than the one the Arkansas has reaped the benefits of for the past two years.
First the good news—there is an increased focus on health literacy and rewarding preventative care and wellness programs.
AACF supports incentivizing healthy behaviors and encouraging regular preventative care. However, the recommendations tie healthy behavior activities to additional cost-sharing and premiums for failure to meet these requirements. Premiums have been shown to limit enrollment and reduce access to care in numerous studies. Premiums also may negatively impact the state budget because the high administrative costs can outweigh the premiums collected.  We've already experienced this scenario with the implementation of the Independence Accounts in Arkansas.
Changes have also been proposed that threaten coverage gains we've made in the state.
Lifetime caps on benefits would limit an individual's enrollment.
Asset tests for Medicaid eligibility could set a limit on the maximum assets (like the value of a home) in order to qualify for coverage.
Circumstances like job loss or illness can be sudden and unpredictable, and these types of policies will make it harder for individuals to access needed medical care and stay enrolled. No other state has been granted federal approval for a lifetime enrollment limit in the Medicaid program.
Also, health reform created a coordinated process for determining eligibility across several programs, Medicaid, CHIP, and the Marketplace. This allows for a reduced administrative burden and smooth transitions between public and private coverage, which will not be possible with asset tests.
In case you missed it, last week we took a closer look at the managed care debate and the possible impact on the Medicaid program.  Don't miss the final blog in our health reform series next week focused on work requirements in Medicaid.