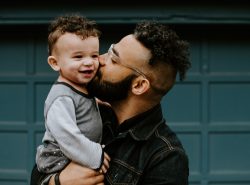 Latino children in Arkansas are almost four times more likely to be uninsured than non-Latino children, according to new report released today. That disparity is one of the nation's largest.
The report, released by the Georgetown University Health Policy Institute's Center for Children and Families along with UnidosUS, says that the gap is widening not just in Arkansas but throughout the nation.
In Arkansas in 2018, 12.7 percent of Latino children were uninsured, compared to 3.2 percent of non-Latino children. Only Maryland and Louisiana had bigger disparities. (See Appendix 4 on page 25 of the report.) Overall, the children's uninsured rate in Arkansas was 4.5 percent 2018.
The vast majority of Latino children are citizens (95 percent), but families' concerns about immigration policies are still a barrier to coverage, according to the report.
In Arkansas, the uninsured rate for Latino children rose from 9.4 percent to 12.7 percent between 2016 and 2018. During that time, the state adopted a new ARKids First policy that actually allowed more immigrant children to obtain coverage. Arkansas took the option to implement the Immigrant Children's Health Insurance Improvement Act, which allows children living in the United States lawfully to become eligible for ARKids First coverage – without a waiting period that existed before – if their families would otherwise be eligible.
The report states, however, that even states that improved policies like this were not immune from a "national climate of fear and confusion" around immigration policies. This "chilling effect" prevents parents from seeking coverage, the report states.
Arkansas Advocates for Children and Families will publish a comprehensive report on children's coverage in the coming weeks. Watch for an update of our Finish Line report coming soon.