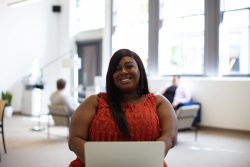 The forthcoming COVID-19 vaccine is a reminder of the role innovation plays in improving the health and well-being off all Arkansans and strengthening our economy. Yet despite the well-known importance of the state's innovative capacity, Arkansas is failing to tap the creative talents of many residents, especially historically excluded groups like people of color, women, and those with low incomes.
Arkansas could more than double the number of inventors and likely increase their racial diversity by eliminating income disparities — creating some of the greatest innovation gains in the nation. Arkansas currently ranks 50th in the nation for its rate of innovation.
Findings about Arkansas's "Lost Einsteins" first emerged in a recent study by a research team that includes Harvard University economist Raj Chetty. Now, a new Center on Budget and Policy Priorities report builds on that analysis and other emerging research to show how Arkansas lawmakers can increase innovation by addressing economic, racial, and gender disparities.
Arkansas's women are also likely to see outsized gains from knocking down barriers and providing better pathways to innovation. Only 0.2 out of every 1,000 girls in Arkansas grow up to become inventors, compared to 1.4 out of every 1,000 boys.
Children from affluent families are nine times more likely to invent than kids from households with low incomes. It is no surprise then that the largest potential gains from innovation are concentrated in the South, where innovation rates have historically been lowest due to especially steep barriers to social and economic participation — especially for communities of color. More than 1 in 5 children in Arkansas grow up in poverty, and this rate is even higher for Black and Brown children.
Arkansas can build better paths to economic opportunity and innovation by:
Investing in high-quality early education

Supporting the quality and stability of the early childhood workforce
Creating a comprehensive system to support the development of infants and toddlers ages birth to 3
Helping the child care sector recover from the effects of the COVID-19 pandemic

Investing in K-12 education

Developing a research-based strategy to close existing equity gaps that worsened during the pandemic for children of color, English language learners, special education students and others
Reforming punitive school discipline policies that disproportionately impact students of color and feed the school-to-prison pipeline
Enacting policies to support community schools that provide wrap-around services to meet the needs of the whole child
Increasing access to high quality out-of-school programs by funding the unfunded Positive Youth Development Act passed in 2011

Strengthening families' economic security to ensure more children can pursue innovation

Enacting a state-level Earned Income Tax Credit to help working families make ends meet and give children in low- and middle-income families a leg up

Fostering more diverse professional networks and communities

Passing hate crimes legislation
Repealing Act 990 of 2019, which lists more than 30 convictions that disqualify an applicant from most occupational licenses unless that offense is sealed, pardoned, or expunged
Enacting police and law enforcement reform that better protects the safety and well-being of people of color

Continue funding Arkansas's Medicaid Expansion so families can stay healthy without worrying if they'll be able to afford rent or food
Arkansas's failures to address structural inequities in areas like education and family income will continue limiting the pool of innovators available to improve today's technologies and create tomorrow's medical and scientific breakthroughs. But forward-thinking investments and knocking down obstacles to opportunity can remake the landscape and help foster a stronger, more equitable economic future.