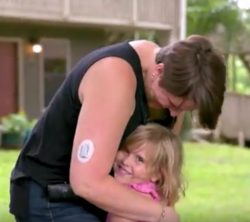 Attacks on our state's highly successful Medicaid program are coming from many directions. After several unsuccessful attempts to dismantle the health care system by repealing the Affordable Care Act, new rules announced today by the White House would allow states to roll back Medicaid coverage in ways that wouldn't have been allowed in recent years. Arkansas is attempting to do just that with changes to Arkansas Works — our Medicaid expansion program.
There's no better time to remind all Arkansans of the impact that the program has on the lives of approximately 300,000 Arkansans it covers. Today, we're sharing the story of Hawley Woods of Fayetteville, a mother, a University of Arkansas student, an advocate who helps mentor young families in Northwest Arkansas. As a Type 1 diabetic, Hawley knows the Medicaid expansion is the coverage she needs, ensuring that she has access to life-saving insulin and the peace of mind that comes with it.
Remember Hawley's story, and the hundreds of thousands like hers, when cuts are considered that would remove 60,000 people from this coverage.
Here's Hawley's story.