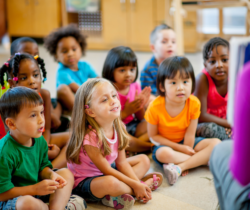 The 2022 State of Preschool Yearbook, released by the National Institute for Early Education Research (NIEER) at the Rutgers Graduate School of Education, provides an in-depth look at state-funded education for 3- and 4-year-olds nationally and in each state with a focus on enrollment, spending, and 10 policies that support quality education.
In Arkansas and nationally, state-funded preschool partially recovered last year from the negative impacts of the COVID-19 pandemic. While access to early childhood programming in Arkansas has improved over time, not every child who needs it has access to early childhood options, let alone ones of high quality. Longstanding problems in early education across the country persisted, including in Arkansas, as preschool access remained below pre-pandemic levels and funding remained inadequate.
We know that existing challenges in early childhood education (ECE) were exacerbated by the COVID-19 pandemic, and those effects are seen in this report and are still being felt in today's ECE system. Below are some of the findings from the Yearbook that we believe to be most significant.
Arkansas enrollment in state-funded preschool for the 2021-2022 school year was 19,097 children, a slight increase of 1,772 children from the previous school year.
Arkansas's state spending for preschool programs was $137,535,701 including $23,535,701 in federal pandemic relief funding, a decrease of $22,161,173 (inflation adjusted).
Arkansas state-funded preschool programs reported experiencing a shortage of qualified teachers during the 2021-2022 school year. This is, in part, because early childhood educators make substantially less than their K-12 education counterparts, and as a result they are more likely to experience food and economic insecurity.
Programs like the Pre-K R.I.S.E. Early Childhood Literacy Initiative, The LearnERS: Continuous Quality Improvement (CQI) Coaching Framework, the T.E.A.C.H. Early Childhood Arkansas Scholarship, and the Step Up to WAGE$ wage supplement program are all strong examples of initiatives that are moving Arkansas forward in ECE.
Arkansas met eight out of 10 quality standard benchmarks, just as we did last year, and this demonstrates that our existing preschool programs are, by and large, high quality. It's worth noting, however, that the state's investment in preschool has been stagnant for years, threatening program quality.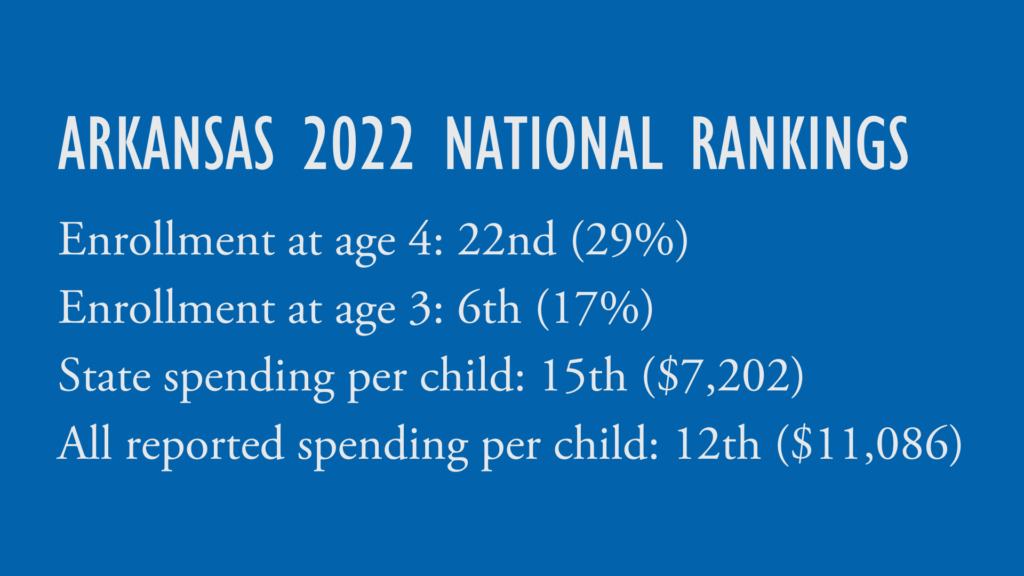 We can all agree that every child in Arkansas deserve access to high-quality preschool programs. But to accomplish that goal, we need Arkansas leaders to commit to universally available preschool and to address systemic workforce issues like teacher retention and low wages.