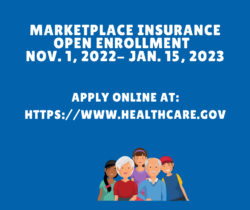 On October 11, 2022, the Biden-Harris Administration's final rule strengthened the implementation of the Affordable Care Act (ACA) by fixing the "family glitch", which will help around 1 million Americans gain health coverage or see their current coverage become more affordable. The family glitch prevented hundreds of thousands of families from getting financial assistance to buy ACA marketplace coverage because affordable coverage was offered by employer to employee but not extended to the employee's family. Employer-based health plans were considered affordable when within the financial means of an employee, even when the cost of insuring family members was expensive for the overall household. This meant that family members of workers remained ineligible for subsidized ACA marketplace coverage even though they faced unaffordable premium rates for coverage offered through employers. The glitch left many families of employees ineligible to receive premium and cost-sharing subsidies to purchase coverage on the marketplace. This rule change will now allow the ACA to work the way Congress intended it to work by providing numerous families throughout the country the ability to attain affordable health care.
This change couldn't have come at a more perfect time. On November 1, 2022, the open enrollment period for health insurance plans under the ACA through the Health Insurance Marketplace begins. The open enrollment period will end on January 15, 2023. The application process to receive affordable healthcare through the marketplace is a simple process that can be completed on https://www.healthcare.gov/. 
Below are some important facts to know about the Health Insurance Marketplace:
1.The Marketplace is for people who don't have health coverage through an employer, Medicare, Medicaid, the Children's Health Insurance Program (CHIP), or another source that provides qualifying health coverage. If you have job-based insurance, you may have to pay full price for a coverage plan unless your employer doesn't meet certain standards. Also, it's important to note that if you are a recipient of Medicare, you're unable to switch to Marketplace insurance, supplement your coverage with a Marketplace plan, or buy a Marketplace dental plan. Here, you can find more information regarding Medicare and the Marketplace.
2. What you pay for coverage depends on your income. You may qualify for a premium tax credit that will lower your monthly insurance bill and have additional savings on out-of-pocket costs such as deductibles and copayments. The amount of savings that you'll have on insurance will depend on your expected household income for the year. You can use this tool to estimate your savings.
3. There are several ways that you can apply for coverage once the open enrollment begins on November 1, 2022.
Online
By phone
With the help of someone in your community
Through an agent/broker
Through certified enrollment partner websites
With a paper application
Here is a checklist of the important information you'll need to complete your application.
You may also still be eligible for health coverage for the remainder of 2022 if:
You qualify for a Special Enrollment Period through the Health Insurance Marketplace due to a recent life event. This includes losing other coverage, moving, getting married, or having a baby.
You and your family may still be eligible for Medicaid or the Children's Health Insurance Program (CHIP).