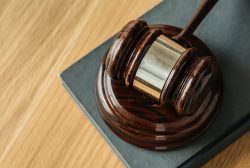 The following is a statement from Arkansas Advocates for Children and Families Executive Director Rich Huddleston. 
Arkansas Advocates for Children and Families would like to thank Governor Asa Hutchinson and his administration for today's historic announcement and their leadership in reforming the state's juvenile justice system. His plans to mandate the "validated risk assessment" in all juvenile courts, to close two residential facilities, and to increase funding for community-based treatment programs and their assessment demonstrate a commitment to improving the outcomes for children and families in Arkansas.
There is still much work to be done in the 2019 legislative session. But it's clear that Arkansas is charting a new path for long-overdue reform of the juvenile justice system, thanks to the Governor's leadership and the work of the Youth Justice Reform Board and the Arkansas Supreme Court Commission on Children, Youth and Families. Today's announcement provides hope that true reform and better outcomes for children in Division of Youth Services care are finally within our reach.