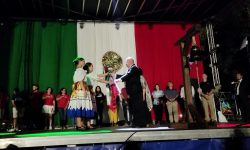 For most of my life, my name alone has identified me to others as being Hispanic or Latina. I am proud of my heritage and as a result, Hispanic Heritage month holds a particular significance for me. My maternal family immigrated to the United States in the early 1960s from Nicaragua. My abuelos (grandparents) came seeking the American Dream. They believed in the opportunity of America. My grandfather worked in a factory. This was a time in American history when factory work paid very well, provided opportunities for promotion, and had good benefits. You could do very well and raise a family working at a factory. My abuelita (grandmother) taught herself English by enrolling in beauty school and later became a successful hairdresser.
Over the years they raised nine children. They were able to buy three homes in California, one to live in and two as rental properties. In their twilight years they opened an ice cream truck business and that too was successful. They were active in their church and their community. My abuelita treated everyone with such a kindness, I can't even describe. Everyone loved my abuelita from little children purchasing ice cream, to local shop clerks, to the garbage men who picked up the trash weekly.
My abuelos appreciated everything they had earned by their hard work, both before and after coming to America. They both became U.S. Citizens. By any standard they had achieved their American Dream. They had been successful both as employees and entrepreneurs. They had raised a family and supported them. The homes they purchased in the 1960s and 1970s for less than $10,000 each, were worth more than $1 million dollars in total, which they were able to leave to their children when they had both passed away by the early 2000s.
My family's story is not unique. It is a part of the fabric that underlies the stories of Latino/Hispanic Americans in the U.S. That is why from September 15th through October 15th Americans recognize "histories, cultures and contributions of American citizens whose ancestors came from Spain, Mexico, the Caribbean and Central and South America."
Here is an important distinction: Hispanic refers to those people who come from Spanish-speaking countries. This includes Spain, but would exclude Latin American countries like Brazil, that speak Portuguese. Latinos refers to people from from Central and South America. This does include Brazil but does not include Spain. Also, whether we are talking about Hispanics and/or Latinos, many times the Caribbean islands of Cuba, Puerto Rico, and the Dominican Republic are not included in the conversation.
Adding more complexity, amongst ourselves we often do not use this terminology of Latino or Hispanic. Instead, we often reference back to our country-of-origin ties, whether that be Mexicana/o (from Mexico), Boricua/o (from Puerto Rico), Nicaragüense (from Nicaragua), Colombiana/o (from Columbia), Brasileña/o (from Brazil), etc.
For ease of understanding, from this point on, when I reference Hispanic or Latino in this blog, I am using these terms to encompass all these diverse groups. While there are some unique differences among us (as an example, even among those who all speak Spanish language, not all words mean the same thing), our shared history, culture, and contributions deserve recognition.
People have asked me on several occasions why do we celebrate mid-September to mid-October? Why not a month, like February is Black History month? Or November is Native American Heritage month? And, if we're going to celebrate a month for the recognition of Hispanic and Latino people, why not May when the Cinco de Mayo (May 5th) holiday exists?
This might be surprising for many, but Cinco de Mayo is not a universal holiday for Latinos or Hispanics, or even all Mexican people. While it is likely the Mexican holiday that most Americans have heard of, it is more widely celebrated in the United States than it is in Mexico.
A 2020 You.gov survey found 41% of Americans believed that Cinco de Mayo is Mexican Independence Day. Actually, Cinco de Mayo is the celebration of the Mexican Army's triumph over France at the Battle of Pueblo on May 5, 1862, during the Franco-American War. Mexico had already won its independence from Spain on September 16, 1810. Indeed, because many Americans believe Cinco de Mayo to be equal to our Fourth of July, without learning more about the "holiday" they are celebrating, there can often be cultural appropriation without understanding the meaning behind the things that are happening. For example, the wearing of serapes, sombreros, or ponchos while chugging margaritas or tequila shots.
That doesn't mean that people outside the culture can't celebrate this particular cultural holiday. In fact, everyone should celebrate Hispanic Heritage month, but in a more culturally relevant fashion by taking the time to learn the history of the culture that you are ostensibly celebrating. Hispanic Heritage month begins on September 15th and runs through October 15th because the 15th is a date important to many Latin American countries. September 15th Costa Rica, El Salvador, Guatemala, Honduras, and Nicaragua all celebrate their independence.
Also, Chile celebrates their Independence Day on September 18th and September 15th marks Mexico's celebration of the El Grito de Dolores (the Cry of Dolores) also known as El Grito. It is a celebration of the start of the fight of independence for Mexico, while September 16th marks Mexico's actual Independence Day. Coming down towards the end of Hispanic Heritage month, October 12th is Día de La Raza (Day of the Race) in recognition of the mixed indigenous and European heritage of Mexico.
El Grito
To highlight just one celebration for Hispanic Heritage month, I would like to share the story of El Grito. Luckily, for those of us in Arkansas, we have the Consulate of Mexico in Little Rock that brings the celebration of El Grito to us. This year the recognition of Independence for Mexico is even more important as it is the bicentennial. El Grito was celebrated this year on September 13th at Laurel Park in Conway to allow for social distancing. The importance of El Grito is such that last year, despite the pandemic, the Consulate celebrated the 210th anniversary of El Grito even though it had to be virtual.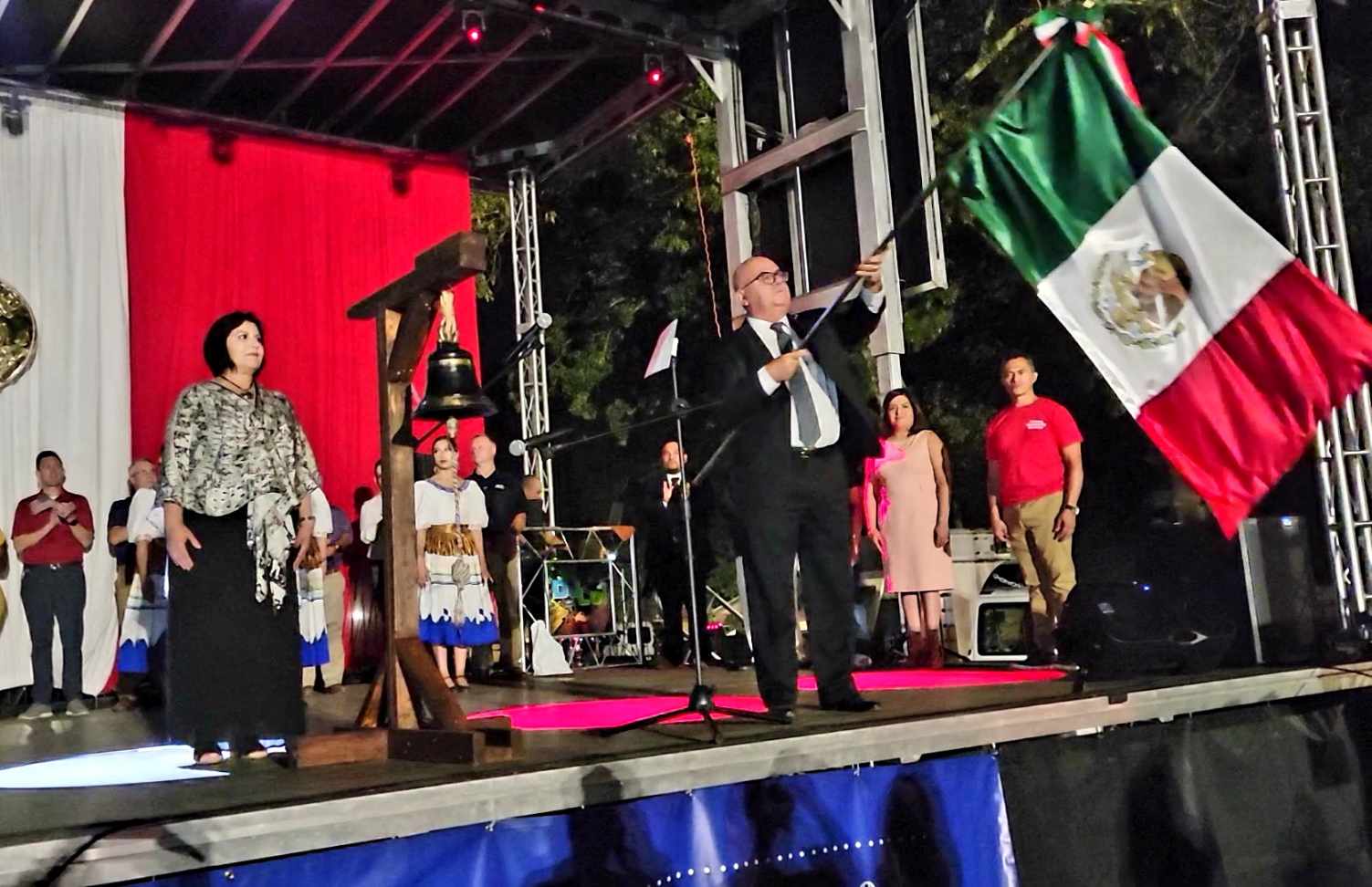 For Mexicans, El Grito is as important as Independence Day because it was the start of the decades-long fight that led to Independence. Near midnight, on September 15, 1810 in the Mexican town of Dolores, a Catholic Priest, Miguel Hidalgo y Costilla made a moving speech where he took up the banner of the Virgen of Guadalupe, rang the church bells, and made a strong outcry for independence.
Consul General Rodolfo Quilantán Arenas explained the importance of the holiday for Mexicans worldwide, "El Grito is a unique celebration from any other celebration of Independence. It is the celebration of the battle cry that began the move towards Independence. Every year we reenact that moment of the beginning of Independence. The President of Mexico, the Governors, all the way down to the Mayors of small towns, to the Consuls all over the world recite the Grito Mexicano (a patriotic shout) based on the words of Father Hidalgo that ends with the ringing of the bells and a call of ¡Viva Mexico! (Long Live Mexico!)."
El Grito is a unique celebration of hope and possibility for Independence. All over Mexico you will see people making food, decorating, and wearing clothing that all represents the colors of Mexican flag; red, white, and green. And Consul Quilantan explained that there is also a special meal for El Grito that you can only find in Mexico: chiles en nogadas. "Chiles en nogadas represents our flag with stuffed green poblano peppers, a white sauce, and red pomegranate seeds."
El Grito is one unique celebration from Mexico that starts us off for Hispanic Heritage month. The contributions of Hispanic and Latino people to the United States are legion, and our impact is having a profound effect on all spheres of life from food, music, sports, fashion, etc. 2020 Census numbers haven't completely been released showing all data on race and ethnicity. But 2019 estimates from the U.S. Census put the total Hispanic/Latino population at 60.48 million, or more than 18% of the population. When the full 2020 Census numbers are released, it will show us not only how many Hispanic and Latino people live in the United States, but also where they are from.
Everyone can learn more about the background and history of the peoples celebrated during Hispanic Heritage month. I would encourage you to look at the wealth of resources that exist. Here's a video that the Consul and staff of the Mexican Consulate in Little Rock put together explaining the importance of the celebrations.
Also, as the White House Hispanic Prosperity Initiative notes: "Observing Hispanic Heritage Month allows our country to show its recognition and support for the work Latinos are doing in helping this country grow." Their site includes links to resources from all areas of federal government that are about Hispanic Heritage month. The HispanicHeritageMonth.gov website also provides background and history on Hispanic Heritage Month as well as highlights from prior year's celebrations from the Smithsonian, the Library of Congress, the National Archives, etc.
Please, feel join in celebrating Hispanic Heritage month, but do it knowing at least a little about the background of why we celebrate.