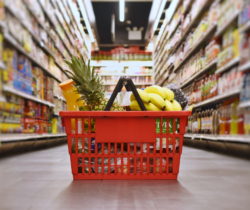 In September, we recognize Hunger Action Month. It's a time not only to raise awareness throughout our country and in Arkansas, but also for all of us to take action to combat hunger and eliminate food insecurity. Raising awareness is important, but without taking action, Arkansas will not be able to help the thousands who are struggling with hunger and food insecurity. 
Hunger, a period when people face severe food insecurity – meaning that they go for entire days without eating due to lack of money, access to food, or other resources continues to plague Arkansas families especially as grocery costs have increased by more than 17% between 2020 and 2022.  In Arkansas, 467,550 people are facing hunger – and of them 134,690 are children. That means nearly 17% or 1 in six Arkansans and 20%, or 1 in 5 children are facing hunger compared to 10.4% and 12.8% nationwide.  
These numbers are unacceptable. All Arkansans should have enough food to eat every day. Access to high quality, healthy foods is a basic human right that helps people develop fully and reach their full potential. 
We don't have to accept the status quo in Arkansas. Here are some simple steps you can take during this Hunger Action Month: