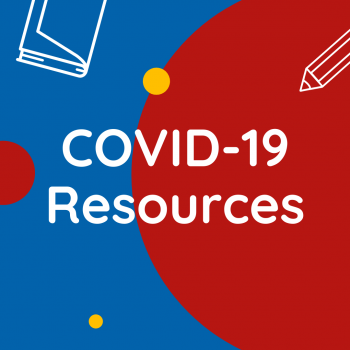 Pandemic EBT: The Arkansas Department of Human Services will issue Pandemic EBT (P-EBT) nutrition benefits to families of students who lost access to free or reduced-price school meals during school closings. Eligible students (those who received free or reduced priced meals before schools were closed on March 13, 2020) and families will receive food benefits on a new or existing SNAP Electronic Benefit Transfer (EBT) card to help replace the cost of the school meals. This will be a one-time payment of $319 per eligible child issued by early July 2020 (state estimate). If the family has never been on SNAP or it has been longer than six months, they will get a new EBT card in the name of the eligible child mailed to their address on file* with their school district. Information for families in English and in Spanish.
Arkansas United COVID-19 Page in Spanish: Para información sobre COVID-19 en Español
Marshallese Education Initiative COVID-19 Page in Marshallese: Ñan melele ko ikijeen COVID-19 ilo kajin Majõl
Marshallese Call-In Line: UAMS Northwest has a dedicated call-in center for people who speak Marshallese and suspect they need a COVID-19 test. Calls will be answered from 9 a.m. to 5 p.m., Monday through Friday. The number is (479) 713-8708. UAMS has also established an interpretation line for health care providers to use if they need help serving Marshallese patients. It's available 24 hours a day. For more information about that resource (for health providers only), contact Stacia Dean at SNDean (at) uams.edu or Betsy O'Connor at GEOconnor (at) uams.edu.
Applying for Assistance Programs: Legal Aid of Arkansas created a fact sheet breaking down how to apply for Medicaid, SNAP food assistance, and unemployment benefits. A Spanish version is here. Legal Aid has also created a comprehensive guide, which is available here in Spanish.
Receiving Stimulus Payments: Arkansas Advocates created a fact sheet on how to receive the federal Economic Impact Payment from the CARES Act.
Applying for Health Care Coverage After Losing a Job: People who have lost their workplace health care coverage in the last 60 days due to the pandemic may be eligible for a marketplace qualifying health plan. You can determine your options with the Arkansas Insurance Department at 1-844-355-3262 or www.myarinsurance.com.
Guidance for those with Underlying Health Conditions: The CDC has produced these guidelines for those with underlying health conditions during the COVID-19 crisis.
Arkansas 211: 211 is a free, statewide telephone service that connects individuals in need to important community services in the state of Arkansas like food pantries, health programs, crisis intervention, shelters, and more. Just call "211."
Applying for Unemployment Insurance: There is a new option to apply for unemployment insurance online or by phone. You can apply here.
Self-Employed Workers Unemployment Assistance: Gig and self-employed workers can now apply for Pandemic Unemployment Assistance here.
Applying for Medicaid, ARKids First (children's health insurance), or SNAP (formerly known as food stamps): The Department of Human Services has made changes encouraging the public to avoid in-person visits to DHS county offices and is allowing fewer people in the lobbies at the same time, increasing wait times. People are encouraged to apply online at www.Access.Arkansas.gov or to use the phone application option by calling 1-855-372-1084. County offices will be installing drop-off boxes for paper applications. And required SNAP interviews may be conducted by phone rather than in person.
WIC (nutrition assistance program for Women, Infants and Children): Contact your county Department of Health office for information on how to apply.
Department of Health Updates: You can get the latest COVID-19 updates from the Department of Health here.
Finding a food pantry: Some pantries may be closed, so call ahead to confirm.
Food Bank of Northeast Arkansas food pantry network
Harvest Regional Food Bank (Texarkana)
Food Bank of North Central Arkansas