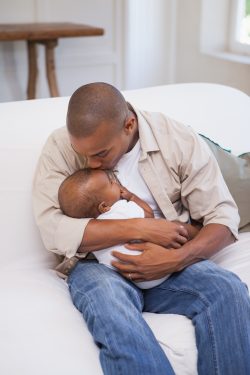 The non-partisan Congressional Budget Office (CBO) recently released an updated analysis of the version of the American Health Care Act (AHCA) that the U.S. House recently passed to repeal the Affordable Care Act (also known as Obamacare).  It shows that it would have just as devastating an impact on Arkansas' children and families as the previous version of the bill.
The bill still proposes the same radical change in Medicaid financing that would result in steep cuts to federal Medicaid dollars to states and put the health of children, seniors, and people with disabilities at risk.  Arkansas would receive around $3 billion fewer dollars in Medicaid payments over the next decade, shifting more costs to the state, straining our state budget, and forcing us to either raise taxes to make up for the hole in the budget or cut Medicaid coverage for the most needy Arkansans.
The amended bill would still effectively end Medicaid expansion in 2020, threatening coverage for the more than 300,000 Arkansans who are currently enrolled in Arkansas Works, our state's Medicaid expansion program.
The bill still drastically cuts income-based tax credits and repeals cost-sharing subsidies that help make insurance coverage affordable for millions of families. The CBO estimates these changes will increase costs the most for low-income and elderly Americans, many of whom may no longer be able to afford coverage at all.
The bill still includes hundreds of billions in tax breaks for the wealthiest Americans, as well as insurance and drug companies.
The CBO projects that the amended version of the bill will cause 14 million people to lose healthcare coverage by 2018 – increasing to 23 million Americans by 2026, rather than 24 million as previously projected. But this slight increase in coverage is achieved by letting states opt out of consumer protections that would cause, "premiums to be substantially higher than previously estimated for less healthy people" and "somewhat lower for healthier people."
These same waivers would cause out of pocket expenses to increase substantially, especially for those with pre-existing conditions – including children and seniors with asthma, diabetes, heart defects, and other chronic conditions.
Taken together, the impact is clear – the AHCA would harm Arkansas families and shift huge costs back to our state translating to a loss of coverage and fewer benefits for as many as 1 million Arkansans.