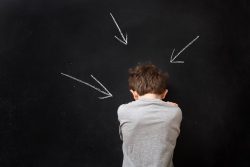 This is the second post in our education blog series about what legislative changes we can expect for students and schools in the 2019-2020 school year and beyond.
As the new school year quickly approaches, Arkansas's public schools are preparing to implement several new school discipline laws passed during the 2019 legislative session. Here are a few of the most important new changes now in effect:
Next Steps
AACF works year-round on issues affecting the well-being of children and low-income Arkansas families. Keep an eye on our blog and follow us on Facebook and Twitter for the latest news and updates.