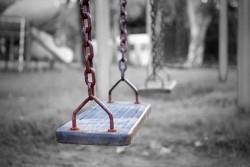 On January 11, 2017, at 5 p.m., Arkansas Advocates for Children and Families and KABF 88.3 aired the second episode of "Speak Up Arkansas," a talk radio show dedicated to covering issues like health care, education, juvenile justice, the state budget, family and economic security, and more.
This week's episode was dedicated to school discipline practices and featured AACF's senior policy analyst Paul Kelly; AACF's education policy director Ginny Blankenship; Cassie Schwerner of the Schott Foundation for Public Education; Gloria Majors of Concerned Citizens of Prescott; Sylvia Moore of Marvell School District; and Kymara Seals with an update of the current legislative session.
Hear the entire one-hour segment in this podcast and tune in to KABF 88.3 every Wednesday at 5 p.m. for more great segments.