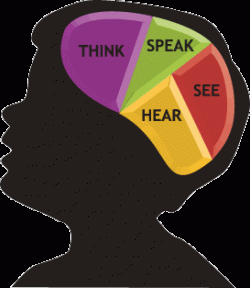 On August 2, 2017, at 5 p.m., Arkansas Advocates for Children and Families and KABF 88.3 aired the thirtieth episode of "Speak Up Arkansas," a talk radio show dedicated to covering issues like health care, education, juvenile justice, the state budget, family and economic security, and more.
This Wednesday's show is all about BRAINS!- brain development in early childhood hosted by Kerri Sernel.  The guests to the show are as followed:
Pam Toler from ASU Childhood Services talks about how the brain develops and why the earliest years are such a critical stage. Pam is Regional Coordinator for Arkansas State University Childhood Services, the Coordinator of Imagination Library of Saline County, Coordinator of the Bryant Early Education Coalition, and serves on the advisory board for Dolly Parton's Imagination Library-Arkansas.
Reach Out and Read's Dr. Peggy Sissel-Phelan talks about why brain development and talking/reading/singing to infants and toddlers is so important for school readiness and grade-level reading
Dr. Ginny Blankenship, AACF Education Policy Director, talks about what policymakers can do to help set up our littlest learners for success in school and beyond. Gives overview of our forthcoming report on what infants and toddlers need and highlights our previous brief, "Talk, Read, Sing."
Q&A/call-ins.
Be sure to encourage folks to call in with questions! They can call at 501-433-0088, or send an email to speakupar@gmail.com.
Hear the entire one-hour segment in this podcast and tune in to KABF 88.3 every Wednesday at 5 p.m. for more great segments. Send questions and comments to speakupar@gmail.com.