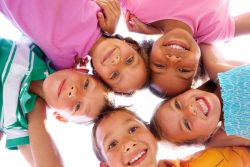 On February 1, 2017, at 5 p.m., Arkansas Advocates for Children and Families and KABF 88.3 aired the fifth episode of "Speak Up Arkansas," a talk radio show dedicated to covering issues like health care, education, juvenile justice, the state budget, family and economic security, and more.
This week's episode featured Tom Masseau from Disability Rights Arkansas, who spoke about concerns that youth with disabilities are over-represented in the juvenile justice and child welfare systems. AACF staff members Eleanor Wheeler, Ginny Blankenship and Marquita Little also gave updates on legislative issues taking place at the Arkansas State Capitol.
Hear the entire one-hour segment in this podcast and tune in to KABF 88.3 every Wednesday at 5 p.m. for more great segments. Send questions and comments to speakupar@gmail.com.