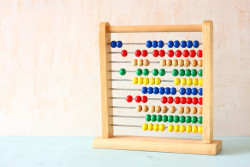 The modest $35.9 million surplus forecast for the state's 2016 budget is an ominous sign for the governor's highway plan (which will require at least $192 million a year in surplus to fill its funding goals in 2017 and beyond). The governor is planning to pull funds from other temporary sources in 2016, so we won't have to worry about if the surplus is up to par until the following year, but the concern over those future surpluses remains.
Part of Asa Hutchinson's highway plan is to send $48 million a year to highways by using 25% of surplus funds starting in 2017. If the surplus falls below $192 million, we won't have enough to fill that $48 million promise. If surpluses flounder, as they have been known to do, programs are going to be looking at each other wondering who will be the first to get cut.
A $35.9 million surplus won't even be close to enough once we start counting on it for highways. The $242 million in tax cuts from the 2013 and 2015 legislative sessions will take full effect in 2017 and cast further doubt on the state's likelihood of raking in large surpluses. So far we are pinning our hopes on miraculous economic growth.