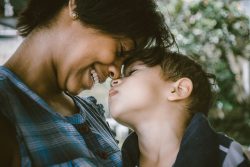 AACF's founders believed children and families needed an independent voice at our state Capitol. Since 1977, we have served as that voice, just as our founders intended.
With offices in Little Rock and Springdale, we stand up for children and families who live in or near poverty. National and state partners help us find common-sense ways to better serve Arkansas's kids and build our state's economy. We work year-round to protect and improve opportunities for every child in Arkansas. We want all our our kids to be their best and reach their full potential, regardless of zip code, the color of her skin, or the structure of her family.
We focus on pre-K-12 education, family economic security issues, juvenile justice and child welfare reform efforts, and protecting access to affordable health care. Forty years later, we are still the independent, non-governmental agency that our founders envisioned. Below, read about more of our accomplishments over the past four decades.
AACF Accomplishments: 1977-2019
1977
AACF is incorporated and Hillary Rodham is selected as the first president of the AACF Board of Directors.
Received four grants: The Comprehensive Employment and Training Act granted $24,904.84 to hire extra labor; Winthrop Rockefeller Foundation granted $34,000 for operating expenses, planning, and training; Junior League of Little Rock granted $5,000 for operating expenses; and the Pine Bluff Junior League granted $600, also for operating expenses.
1978
Jo Luck is hired as AACF's first executive director.
Complied all Arkansas laws and statutes affecting children into a single volume.
Assessed the feasibility of a Family Court System in Arkansas and made recommendations to the Judicial Committee of the Constitutional Convention.
Conducted a statewide survey of foster parents' perceptions about current foster care practices in Arkansas.
Sponsored the organization's first major public project, the "Parenting is Primary" conference in Little Rock.
Initiated the first state project for the International Year of the Child by compiling a book of statistical information about Arkansas children. It was called "Arkansas Children Have Problems" and served as our first publication.
Sponsored a series of public task force meetings.
Filmed a 30-minute Arkansas Educational Television Network TV program focused on national and local programs to facilitate better parenting skills.
Advocated the passage of the Interstate Compact on the Placement of Children.
Advocated the passage of legislation that established a Governor's Council on School Health.
Advocated the passage of legislation that needed modification or clarification from the Juvenile Code in Arkansas.
Supported the passage of the Regional Perinatal Health Care bill.
Built a membership of more than 400 persons from 36 counties in Arkansas.
Published the first issue of "Incentive" (July 1978-February 1992)
1979
Don Crary is selected to replace Jo Luck (who resigned from AACF to work for Governor Bill Clinton) as AACF's second executive director. He serves as executive director from 1979 to 1988.
Awarded $17,500 by the Winthrop Rockefeller Foundation to set long- and short-term goals, write financial plan, and execute it.
Awarded $15,527 by Title XX for the Footsteps program of training in early childhood development and adult/child relations.
Published statistics which depict the status of children in Arkansas in "Arkansas Children Have Problems." The report was printed by Horton Brothers Printing in North Little Rock.
Held four task force meetings on law, social welfare, education, and health.
Sponsored the "Parenting is Primary" conference.
Published "A Compilation of Arkansas Laws Relating to Children."
Published "Juvenile Justice Manual"
1980
Prepared a profile of children and youth receiving various services by congressional district for use by state legislators and other citizens.
Collected data on the advantages for employers of assisting employees with their day care needs.
Compared the Arkansas Juvenile Code with the Juvenile Justice Standards prepared by the National Family and Juvenile Court Judges Association.
Assisted Arkansas Social Services in a complete assessment of the Foster Family Services program and developed a list of recommended changes.
Initiated an analysis of the benefits for Arkansas of instituting a sliding fee scale for Title XX Day Care.
Developed recommendations for increasing the number of available day care facilities in the state.
Assisted the Arkansas Bar Foundation Juvenile Justice Task Force in the drafting of new juvenile legislation for consideration in the 1981 General Assembly.
Worked with health professionals to develop a system for monitoring birth defects throughout the state in order to begin collecting information needed to design preventive services and programs.
Presented written and verbal testimony before committees of the Arkansas Legislature about problems in the state foster care system; proposed mechanism for its improvement.
Assisted the Pulaski County Juvenile Court in establishing the first volunteer Guardian Ad Litem program in the state.
Recruited volunteers to serve as members of a statewide speakers bureau to inform citizens about problems facing the children and families in their communities.
Awarded $449,566 by the Office of Juvenile Justice and Delinquency Prevention to move juvenile courts from the county to state level and get legally trained judges to preside over courts; to prevent the drift of foster children from home to home by setting up a social service agency to examine each case; to educate parents and youth concerning their civil rights.
Awarded $45,000 over three years by Carnegie Corporation to be used for operating expenses and the development of more solid funding sources in Arkansas.
1981
Conducted a statewide juvenile court observation project to review the procedural differences in the state's juvenile courts.
Initiated a circuit court project to answer critical questions about the involvement of minors in circuit courts; the number of youth appearing in circuit courts; the charges filed against youth; and the outcomes for these youth.
Conducted research on public education for the handicapped and their rights within public schools.
Conducted a study on the strengths and weaknesses of the various juvenile court structures handling youth cases.
Conducted research on the economic status of persons receiving Aid to Families with Dependent Children, in order to counter myths about this population.
Assisted Adoption Unit of Arkansas Social Services in establishing a better statewide adoption exchange to recruit homes for children currently available for adoption, but who continue to remain in foster care due to the lack of homes
Organized a Youth Task Force to involve youth in addressing some of the critical problems affecting them. The Task Force resulted in the monthly publication of "The Defender," produced by the youth.
Published quarterly newsletter called Incentive, which discussed children's issues and related developments, legislation affecting children and families; and youth programs around the state that provide services to Arkansas's children and families.
Helped establish the Arkansas Roundtable on Children and Youth, the first statewide organization that allowed representatives of various organizations working for children to meet regularly and coordinate their efforts.
Awarded $25,000 Governor's Development Disabilities Planning Council Grant to match funds from the University of Arkansas for Medical Sciences to start the Arkansas Reproductive Health Monitoring Program.
Published "The Defender: a Monthly Newsletter for Teens by Teens" (Nov. 1981-July 1983).
1982
Lobbied the legislature for state licensing of foster homes and adoption services because Arkansas was the only state without a child placement law.
Participated in Child Watch – Looking Out for American Children to determine the effects of federal budget cuts on services to vulnerable children and their families.
Sponsored a series of public forums titled "Kids on Kids" in conjunction with First American National Bank, in which students from Northeast High School in North Little Rock researched and prepared speeches on issues affecting adolescents (teen pregnancy, education of handicapped children, juvenile courts, etc.).
Sponsored a public forum at Arkansas Children's Hospital on "Good Dental Care."
Contracted with four community groups to produce video presentations focusing on critical problems faced by Arkansas youth.
Received notification from the Winthrop Rockefeller Foundation of a grant award for public education around legislative issues affecting children.
Sponsored first annual youth writing contest on the topic of "Children, Youth, and the Legislature."
Awarded $33,963 by the Winthrop Rockefeller Foundation to acquire computer capabilities for targeted mailings; to ensure staff flexibility (to buy back time from the Ombudsman grant); and for operating expenses.
Published "Arrest and Disposition of Juveniles in Arkansas Circuit Courts: Summary."
Published "The Structure of Juvenile Courts: Weaknesses and Strengths of Selected Alternatives."
Published "The Impact of the 1981 Arkansas Juvenile Justice Code Revisions on Perception of Procedural Due Process by Institutionalized Delinquent Youth."
1983
Received an $80,000 grant from the Edna McConnell Clark Foundation to study the state's foster care system.
First Soup Sunday attracts 1,000 people and raises $7,500.
Conducted a survey with Arkansas Action for Foster Children to determine the level of involvement of Social Service foster parents in trainings, staffings, and court hearings.
Co-sponsored a conference to examine the viability of block grant funding and the future of human services programs in Arkansas and the nation in conjunction with the State Advisory Committee to the U.S. Civil Rights Commission.
Three videos were released on "Suspension and Expulsion: Whose Problem Is It," "They'll Grow Out of It…or Will They," and "Caught in a Trap," as a result of the contract with four community groups in 1982.
AACF Executive Director Don Crary testified before the U.S. House Select Committee on Children, Youth & Families on the need for juvenile justice reform.
AACF cooperated with the Arkansas Department of Health in Child Health Day Proclamation.
Completed a 9-month study on youths processed through circuit courts.
Received a grant from the Department of Social Services to implement a project titled "Encouraging Employer Support of Child Care for Working Parents in Arkansas" to fund project for 17 months.
Awarded $6,100 by the Winthrop Rockefeller Foundation for a study of student dropout rates.
Awarded $86,782 by OJJDP (Ombudsman Project for Youth Supplemental Grant) for year three of the Youth Advocacy Project.
Published "Due Process Rights and Legal Procedures in Arkansas's Juvenile Courts."
1984
Sponsored a one-day conference titled "Employer Benefits: New Directions," as a part of the project "Encouraging Employer Support of Child Care for Working Parents in Arkansas."
AACF was invited to testify at a regional hearing of the House of Representatives' Ways and Means Subcommittee on Public Assistance and Unemployment Compensation.
Participated in one of a series of programs aired by AETN, with special emphasis on children and youth.
Awarded $17,337 by the Winthrop Rockefeller Foundation to research and disseminate adequate and accurate information concerning legislation affecting children and families during the 1985 general assembly; awarded $32,941.90 by the WRF as an extension grant for the previous year's project to study dropout rates; awarded $17,337 by WRF for operating funds.
Awarded $22,475 by Levi Strauss and Co. to conduct a study on family violence.
Awarded $32,364 by the Office of Alcohol and Drug Abuse (OADAP) to examine issues involved in school dropouts and expulsions.
Published "Childcare as an Employee Benefit: Tax, Liability, and Licensing Issues," "Childcare Needs of Mothers in Arkansas's Labor Force."
1985
Received a grant from the Juvenile Advisory Group for a one-year project to provide free legal advice to juveniles and their parents.
The legislature created a Governor's Task Force on Child Care, and DHS contracted with AACF to provide staff support to the task force.
The Director of DHS gave AACF some of the credit for the reorganization of DHS, with a new Division of Children and Family Services.
Concluded a research project on student dropouts and dismissals in the public school system.
Awarded $37,816 by the Office of Juvenile Justice and Delinquency Prevention (now the U.S. Department of Justice) for a juvenile court observation project.
Awarded $82,000 by Edna McConnell Clark Foundation to implement a continuum of preventive services statewide.
Published "75th General Assembly: A Success for Arkansas Children."
Published "Arkansas's High School Dropouts: Voluntary and Involuntary."
1986
Published "Arrest and Disposition of Juveniles in Arkansas Circuit Courts."
Brought to light the problem of children being diverted into the adult court system, causing many of them to stay for months in adult jails.
Received funds from the Winthrop Rockefeller Foundation and the Arkansas Office on Alcohol and Drug Abuse Prevention to conduct a study which could project the numbers of "at-risk" youth in public schools, attendant risk factors, and the potential broad-based impact of not adequately addressing the needs of this group.
Issued a major report on school dropouts in Arkansas and worked to develop, pass, and implement legislation requiring public schools to keep data on dropouts.
Became involved in efforts by the Southern Education Foundation to address the needs and circumstances of marginal students.
Led an ad hoc committee mandated to develop a compromise about the acceptable standards and protection of children in religious child care facilities.
Resource booklets developed for use by Arkansas employers were distributed nationally and were placed in several resource libraries, including the ERIC system.
Listed in national publications as the Arkansas resource for child care information.
Concluded a project funded by the Office of Title XX to explore, develop and, where possible, implement community referral and resource utilization by schools to enhance service capability to those students who need services not available through the local school.
Involved in a project funded by the Winthrop Rockefeller Foundation to monitor the progress of the education standards being introduced statewide.
Worked with a legislator on the drafting of legislation that created the Arkansas Child Sexual Abuse Education Commission.
Assisted in the development of an Arkansas chapter of the National Committee for the Prevention of Child Abuse.
Published "Child Care in Arkansas: A look to the Future."
1987
Instrumental to the declaration by the Arkansas Supreme Court that the juvenile court system was unconstitutional.
Four staff members (Amy Rossi, Max Howell, Carolyn Pollan, and Judge Judith Rogers) served on a Juvenile Court Commission that recommended long-term solutions to fix the juvenile court system.
Continued to provide staff support to the Governor's Task Force on Child Care.
AACF staff presented testimony to the Congressional Select Committee on Children, Youth and Families.
Issued a report highlighting major strengths and weaknesses of the Department of Children and Family Services and a variety of Department of Human Services divisions and the Department of Education.
Awarded $1,000 by the Winthrop Rockefeller Foundation for Children: Our Choices, Their Futures Day at the Capitol, a precursor to the future Kids Count Day at the Capitol.
Awarded $41,954 by the Winthrop Rockefeller Foundation to analyze five-year trends in the needs of Arkansas children in the areas of child abuse and neglect, poverty and hunger, juvenile justice, health care, and child care.
Published "Problems of Progress: An Analysis of Inhibitors to Keeping Families Together in Arkansas."
1988
Amy Rossi succeeds Don Crary and serves as AACF's third executive director, from 1988 to 2003.
Published the 1998 revision of a "Compilation of Arkansas Laws Relating to Children."
Published "Arkansas Children's Almanac."
Planned/executed a public awareness campaign called Childcare/Arkansas Week which garnered an Award of Merit from the Arkansas Chapter of the International Association of Business Communicators.
Awarded unspecified amount by Title XX to staff the advisory council and to monitor recommendations of the Governor's Taskforce on Child Care.
Awarded $45,000 by the Winthrop Rockefeller Foundation to facilitate an effort to decrease the dependency of juvenile courts on secure confinement for hard-to-manage youth.
Published "Early Childhood Education in Arkansas: Options to Establish a Comprehensive System of Services."
1989
Received a total of $171,822 in grant funding. The first grant was $45,000 from the Winthrop Rockefeller Foundation to pursue a plan for alternatives to incarceration for juveniles charged as delinquents. The second was $39,000 from the Edna McConnell Clark Foundation to support collaboration with Central Arkansas Legal Services on litigation to illustrate the cost effectiveness of prevention services. The third was $72,822 from the Arkansas Indigent Health Care Advisory Council to determine how the availability of health insurance and personal attitudes towards preventive health services influence preventive health care for poor families. The fourth was for $10,000 from the Arkansas Community Foundation/AMPI to facilitate the expansion of the federal summer feeding program for children in central Arkansas.
The General Assembly enacted the recommendations of the commission that recommended long-term solutions to fix the juvenile court system, including the creation of a juvenile division of Chancery Courts; a mandate for full-time, law-trained judges, court reporters, intake and probation officers; and a new category of "families in need of services."
AACF policy analyst David Rickard convened a steering committee of representatives from the Arkansas Department of Human Services, Department of Finance and Administration, and Employment Security Division, along with the American Federation of Labor/Congress of Industrial Organizations, Association of Community Organization for Reform Now, the Arkansas Education Association, and others to campaign about the federal Earned Income Tax Credit.
Co-sponsored bi-annual conference titled "Kids and the 1989 General Assembly: Our Choices, Their Future."
Published "Getting By – Barely," "Early Childhood Education in Arkansas," "Problems of Progress Revisited," "Arkansas Children's Legislative Agenda," and "Kids and the General Assembly."
1990
Surveyed school food supervisors and superintendents to determine their assumptions about hunger and learning.
Utilized a grant from the Arkansas Community Foundation to assist in recruiting sponsors in the summer food service program administered by the Child Nutrition Program.
Completed a "Profile of Child Health in Arkansas."
Completed data collection for studying the attitudes toward and use of preventive health care by poor families and their children.
Partnered with the Department of Health to develop Arkansas's FY 1991 block grant application for maternal and child health.
Worked with a coalition to develop "A Candidate's Briefing Book on Children's Issues."
Co-sponsored bi-annual conference "Kids and the General Assembly."
AACF staff co-chaired the Governor's Task Force for Public Transportation with Arkansas Highway and Transportation representatives.
Awarded a grant for $50,000 from the federal government to increase the number of schools participating in the school breakfast program and the number of sponsors for the summer feeding program.
Awarded $120,000 by the Roy and Christine Sturgis Charitable and Educational Trust to finance a plan for transportation of low-income people throughout Arkansas.
Published "Arkansas Children Need Help! An Appeal from Arkansas Advocates for Children and Families."
Published "Strengthening Community-Based Alternatives to Decrease the Use of Secure Confinement for Juvenile Offenders in Arkansas."
Published "Mental Health Services for Children and Youth."
1991
Successfully promoted legislation to require most school districts to provide breakfast to lower-income children.
David Rickard's steering committee (see 1989) prompted establishment of a system whereby every Arkansan who received Aid to Families with Dependent Children, Medicaid, unemployment benefits, or food stamps during the year also received information about the federal Earned Income Tax Credit.
Planned and executed KIDSFAIR.
Amy Rossi testified at the National Governors' Association hearing on Improving Access to Primary and Preventive Health Care.
First Annual Soup Sunday held in Fayetteville.
Became a sponsoring member of the Campaign for Kids, a coalition of child service organizations.
Published "1991 Legislative Update Special Report."
1992
Began "Hold out the Lifeline," an outreach program to pregnant women in Pulaski, Conway, and Washington counties.
Recommended to Little Rock Manager Tom Dalton that the city adopt a "master plan" for coordinating services to youth.
Became lead agency in a multi-year initiative to link 38 agencies and organizations in Arkansas.
Awarded $30,000 by Kraft General Foods for field research and advocacy and public awareness projects concerning a campaign to end childhood hunger.
Published "Perceptions of Juvenile Justice Professionals Regarding Programs for Delinquents."
Published "Selected Recommendations of Task Forces, Commissions, Committees, Agencies, and Organizations Relating to Children Ages 6-18, 1987-1990, Part I."
AACF plays critical role in shaping state legislative response to Angela R. vs. Clinton and overhauling the state child welfare system.
1993
Sponsored two "From Welfare to Work" workshops.
Awarded $12,000 by MAZON: A Jewish Response to Hunger to work on removing barriers to food stamp participation.
1994
Began an initiative called "Stop the Violence," which showed citizens and civic groups around Arkansas how they can help prevent and reduce violence in their communities.
Stop the Violence began researching effective anti-violence policies and programs and developing a manual for other civic groups and advocates.
Awarded $150,000 by the Annie E. Casey Foundation to create a children's data center and bring together existing collaborative projects (the first installment of a four-year grant totaling $400,000).
1996
AACF convenes the first meeting of the Arkansas Kids Count Coalition.
At a stakeholders meeting called by the Governor to discuss Medicaid budget cuts, Amy Rossi proposes that Arkansas create a health care program for uninsured children below 200 percent of the poverty line. Governor Huckabee agrees.
In response to passage of the 1996 federal welfare reform legislation, AACF and partners convene stakeholder groups and create the Welfare Reform Working Group to develop recommendations for the State's response to the new legislation
1997
AACF works with legislators to pass legislation to create ARkids First, the state's new health insurance program for uninsured children below 200 percent of the poverty line.
AACF works with legislative allies to amend punitive state welfare reform legislation proposed by the Huckabee Administration.
1998
AACF releases comprehensive study of the juvenile justice system during the previous decade.
AACF received new funding to begin its State Fiscal Analysis Initiative (SFAI), an ongoing project that seeks to improve the well-being of low- and middle-income children and families through better state tax, budget, and economic policies.
1999
Paul Kelly received the Arkansas Bar Foundation's Writing Excellence Award for his journal article on the incidences of juvenile crime.
Amy Rossi received the Martin Luther King Commission's Josetta Wilkins Courage Award.
Worked with legislative staff to draft the Juvenile Ombudsman legislation and secure its successful passage and subsequent funding.
In response to the Jonesboro school shootings, AACF staff consistently and persuasively argued for a reasonable approach to offering appropriate consequences for violent actions taken by children, while recognizing the need for prevention and rehabilitation.
AACF staffed the Welfare Reform Working Group, whose efforts led to the creation of individual development accounts (IDAs) and more training for low-income families.
Defeated efforts by the bottlers to eliminate the tax on soda that is used to fund the Medicaid Trust Fund.
Released the "Family Income Standard," the first major study in Arkansas of how much income a working family must have to meet day-to-day living expenses.
Ensured that ARKids First application materials were translated into Spanish for the growing Hispanic population.
Worked with state administration and the White House to quell a policy problem that evolved when children eligible for full Medicaid benefits were enrolling in ARKids First instead.
2000
Amy Rossi received the National Humanitarian Award from the National Conference for Community and Justice, Arkansas Region.
AACF concluded its fifth and final year of a Ford Foundation initiative to involve low-income, minority parents in the education of their children in the Little Rock School District. AACF staff was instrumental in assisting parents in gathering vital information to build credible arguments against school closures, as well as orchestrating meetings with appropriate decision-makers within the school district's infrastructure.
The Right Question project began.
AACF has been an aggressive outreach partner with the state, resulting in over 64,000 kids enrolling in ARKids First since its inception in 1997.
Initiated a variety of outreach activities with community health and education partners who conducted campaigns and special events to attract families whose children do not have health insurance.
Partnered with Dr. Eddie Ochoa when he received a fellowship for medical doctors wishing to learn about advocacy and its application in their practice.
2001
With funding from the Annie E. Casey Foundation's Kids Count Project, AACF launched an interactive database of county-by-county data about children and their families.
Instrumental in the adoption of HCF 1032.
AACF fiscal and legal analyses and lobbying efforts led the way for major victories in securing new funding for early childhood education, including Act 1841, Act 1591, Act 1264, and House Resolution 1015.
In response to a proposed 66 percent budget cut for the Arkansas Better Chance Pre-K Program, AACF worked with early childhood and legislative allies to secure a dedicated 3 percent beer tax to prevent pre-K budget cuts and maintain existing annual funding for ABC at $10 million.
AACF helped develop and lead efforts to pass Act 1610, which requires that parents or guardians are notified when juveniles are taken into custody by law enforcement; that the juvenile be advised of his Miranda rights; and that legal counsel be appointed if the parent cannot be located.
Worked to restore and clarify reporting requirements for the Juvenile Ombudsman program to oversee the activities at the Division of Youth Services.
Worked with other groups to stop legislative proposals that would exclude gay and lesbians from being foster parents, and another bill that would have allowed providers to use corporal punishment
Secured two major changes to ARKids First during the legislative session: The assets test was removed from ARKids A (traditional Medicaid), and ARKids B was mandated to remove the cap for outpatient behavioral health services. This allowed parity between ARKids A and B for mental health services.
SFAI project staff prepared a summary and analysis of tax legislation that was adopted during the session. The SFAI project produced two major research briefs on the Lake View case: "How Are Public Schools Funded?" and "The Lake View School Funding Case: What Does it Mean for Families?"
Completed three years as the lead agency for Covering Kids in Arkansas.
AACF completed a research contract with the Arkansas Center for Health Improvement to gather and analyze information from 24 focus groups of uninsured adults.
2002
AACF submitted an Amicus (Friend of the Court) brief to the Arkansas Supreme Court in support of making access to pre-K part of every child's right to an adequate education.
The Arkansas Supreme Court declared the state's system of funding public schools inadequate and unconstitutional in its ruling in the Lake View school funding case, and recommends, but doesn't mandate that pre-K be included as part of a child's right to an adequate education.
2003
In collaboration with the Institute on Taxation and Economic Policy and Histecon and Associates, AACF conducted a landmark Arkansas study that identified policy options for funding the state's response to the Lake View school funding case and the potential impacts on the economic well-being of families with children.
During the regular legislative session, AACF worked with early childhood allies to get the General Assembly to reauthorize the 3 percent beer tax for pre-K.
AACF staff conducted an analysis on the funding needs of pre-K. The analysis was used by legislative consultants in their report on the cost of providing an adequate education system. Although not mandated by the Arkansas Supreme Court in its Lake View decision, the legislature included a recommendation to include $100 million in new funding for pre-K. A legislative committee on adequacy approved the report.
The Arkansas General Assembly held a special legislative session on the state's response to the Arkansas Supreme Court ruling in the Lake View school funding case. During this session, AACF worked with legislative allies to convince the legislature to adopt a $100 million expansion plan for the Arkansas Better Chance Pre-K program, the first $40 million of which is appropriated by the legislature.
2004
Rich Huddleston is selected to succeed Amy Rossi–AACF's long-time executive director who left the organization in late 2003–as the fourth executive director in the organization's history.
2005
AACF took major steps to ensure its future success. The agency moved to Union Station, developed a four-year strategic plan, merged contact databases, and upgraded fundraising software and computers.
Worked to pass legislation that requires policy to notify parents when their child is arrested.
AACF led the Invest Early Network and worked with legislative allies to secure the next $20 million funding increase for pre-K, as part of the $100 million expansion plan. This brought the total annual funding increase to-date up to $60 million.
Helped lead the work of the Child Health Advisory Committee, which developed standards and recommendations for nutrition and physical activities in schools that were adopted and included as part of the state's coordinated school health efforts and childhood obesity-related activities in the schools.
Worked to pass legislation that required police to notify parents when their child was arrested.
Conducted research and advocacy on the high cost of being poor and predatory lending practices and worked with the Arkansans Against Abusive Payday Lending to identify alternatives to payday lending practices and to introduce two bills during 2005 legislative session.
Supported bills to expand the refundable state child tax credit bill, reform the property tax, reinstate the estate tax, and establish combined reporting and the closing of corporate tax loopholes.
Conducted a sustained, year-long federal budget advocacy and coalition building campaign to educate the public and protect funding for federal programs that serve low-income children and families, including Medicaid, Food Stamps, and Temporary Assistance for Needy Families.
Worked with the Arkansas Out-of-School Network (AOSN) to collect research and coordinate state-level advocacy and partnerships to promote quality after-school programs in Arkansas, leading to a three-year grant from the Charles Stewart Mott Foundation.
Released several data reports about children, including: "Issues Critical to Children in 2005: Track the Voting Record of Your Legislators and the Governor," "The Arkansas Child Welfare System: More Than a Decade of Change, Yet Many Things Remain the Same," "The State of Working Arkansas 2005," "Health Insurance for Children: The Arkansas Success Story," and "Closing the Gap on Health Care for Arkansas Children."
2006
Conducted research on minimum wage issues, worked with the Give Arkansas a Raise Now Coalition, and led negotiations with legislative leaders that resulted in the the passage of landmark legislation that raised the state minimum wage from $5.15 to $6.25 an hour.
AACF continued its work with Arkansans Against Abusive Payday Lending to end predatory lending practices; released several publications that identified alternatives to payday loans; exposed the lack of regulatory oversight; and documented the millions of dollars being drained from the state economy by those illegal practices.
AACF and its partners led a major advocacy campaign to build public and legislative support to fund the remaining $40 million of the pre-K expansion plan for the 2007 legislative session.
Released numerous major reports during the year that impacted the public debate on major public issues, including "A Long Road Ahead: An Update on the Child Welfare System," "Poison, Problem, and Perspective: The Impact of Methamphetamine on Arkansas Child Welfare System," "EPSDT in Arkansas," "The State of Children's Health Report," and various analyses of state tax and budget issues.
AACF's Director of Health Policy chaired the State Child Health Advisory Committee which adopted the Coordinated School Health Model as the best method for providing access to quality health care and wellness education for children.
Helped lead an effort to develop a statewide network to support families with children in the mental health system, which included holding focus groups, bringing together a coalition, and working to hold a Children's Mental Health Summit in the state.
2007
2007 was a milestone year for the expansion of quality pre-school education in Arkansas. With the full support of Governor Mike Beebe and a host of legislative champions, the Arkansas General Assembly increased annual funding for the Arkansas Better Chance for School Success program by $40 million to complete a $100 million expansion plan it adopted in 2004 to make quality pre-K available for all at-risk 3- and 4 year-old children.
AACF worked to secure legislation to exempt or greatly reduce state income taxes for low-income families with incomes up to 125 percent of the poverty line.
Building on the research in 2006 that AACF collected on the impact of crystal meth on the child welfare system, AACF served as a catalyst for improvements in data collection by state agencies on the types of drugs used by parents; public understanding of the need for more family treatment programs for drug addicted mothers and their children; and more collaboration between DCFS, the courts, and service providers.
AACF's Director of Health Policy led a collaborative effort during the 2007 legislative session to retain the Body Mass Index screening of public school children, in order to maintain nutrition standards in the schools. This legislative effort also successfully expanded the Child Health Advisory Committee to include more representation from education and to include Coordinated School Health as one of the goals of the committee.
As a result of work by AACF and other state partners/advocates, legislation was passed that created a Children's Behavioral Health Care Commission to study and implement new policies to improve the quality and cost-effectiveness of children's behavioral services.
After two years of working with the Arkansas Out-of-School Network (AOSN) to build public support for after-school programs, the public discussion and stakeholder interest in after-school reached a new level in 2007. AACF staff provided policy support, organized working committees, and traveled across the state to present the research and information needed to build support for quality after-school programs in local communities. The creation of the Governor's Task Force for Best Practices for After-School and Summer Programs will provide a high-profile venue to establish specific policy recommendations for expanding access to these programs in Arkansas.
Another focus of our federal work in 2007 was the reauthorization of the Food Stamp program. AACF testified before Congress and worked with the members of the Arkansas delegation for a reauthorization bill that would include a much-needed funding increase and help prevent the continued erosion of food stamp benefits for our most vulnerable Arkansans. The work by AACF and other state-level advocacy groups paid off with the passage of a food reauthorization bill in early 2008.
2008
AACF opened its first satellite office in the Jones Center for Children and Families in Springdale, to help AACF build new partnerships and expand its influence in Northwest Arkansas; Laura Kellams was hired as the first director of the new regional office.
AACF launched the Finish Line project in early 2008 with the goal of getting health insurance for every Arkansas child.
AACF created a statewide tax and budget network to work with in support of legislation such as lowering the earnings threshold for the refundable Child Tax Credit and the reauthorization of the food stamps and State Child Health Insurance programs. We launched the "Moving Families Forward" information campaign with e-newsletters that include alerts and the latest information. AACF and several of our partners also met with Sen. Mark Pryor during the summer Congressional recess to stress the importance of funding for critical programs.
2009
After six years of advocacy work by AACF and other partners in the Arkansans Against Abuse Payday Lending (which included numerous AACF research briefs and an Amicus brief filed with the Arkansas Supreme Court), Attorney General Dustin McDaniel takes steps to shut down payday lenders. The Arkansas Supreme Court ruled that the Arkansas Check Cashers Act of1999 was unconstitutional, forcing payday lenders to stop issuing loans charging rates in excess of 17 percent.
AACF helped implement some of the 2008 recommendations made by the Governor's Task Force on Best Practices for After-school and Summer Programs. During the 2009 legislative session, more than $312,000 in general improvement funds were approved for out-of-school time projects. The governor also set aside more than $500,000 in stimulus funds to build the state's after-school professional development system and improve the quality of after-school and summer programs in the state.
2009
Worked to pass legislation during the 2009 session to require the Division of Children and Families Services to release more information when a child dies or nearly dies in its care.
Worked to pass a 56-cent tax increase on cigarettes to help decrease smoking and raise funds to support a comprehensive health care initiative. Among the initiatives included in the package: (1) extending ARKids First child health insurance to families making up to 250 percent of the federal poverty line, a change which subsequently was not implemented because of the recession; (2) creating new slots for Medicaid-supported substance abuse treatment for pregnant women and adolescents; and (3) creating new coordinated school health programs, which use schools as vehicles to improve child health by coordinating health care access, extending community partnerships, and promoting healthy behavior among students and families.
Secured the passage of legislation creating the Legislative Task Force on Reducing Poverty and Promoting Economic Opportunity, which made recommendations to move families out of poverty and toward self-sufficiency.
Worked to pass more protections for juvenile offenders by encouraging the audio and videotaping of interrogations and amending the Juvenile Code regarding judicial determinations of whether a juvenile's confession or waiver of counsel was made freely, voluntarily, and intelligently.
2010
AACF conducted much of the research and helped release the final report of the Arkansas Legislative Task Force on Reducing Poverty and Promoting Economic Opportunity, a ground-breaking report with 31 recommendations, many of which were adopted during the 2011 legislative session
Worked closely with Sen. Blanche Lincoln's and Sen. Mark Pryor's offices to ensure their support for the refundable child tax credit and fixes to the Earned Income Tax Credit—two programs that support working low-income families—as part of the extension of the 2001 and 2003 tax cuts passed by Congress.
The Healthy, Hunger-Free Kids Act also became law. This child nutrition reauthorization bill provides the framework needed to ensure kids all over Arkansas and the nation have access to healthy meals. We worked closely with Sen. Lincoln, the bill's sponsor, and the Arkansas Hunger Relief Alliance during the reauthorization battle.
2011
During the 2011 Legislative Session we worked to pass a bill to "cut the red tape" to make it easier for kids to enroll and re-enroll in ARKids First. In doing this, we ensured that 20,000 kids could stay enrolled in ARKids First.
Worked throughout the year with the Arkansas DHS Division of Children and Family Services to implement a subsidized guardianship program. Spurred by the Federal Fostering Connections Act of 2008, the state opted to allow children placed with relative foster parents to leave the foster care system with those relatives when returning home or adoption were not good options.
AACF and the Arkansas Out of School Network's "Afternoon is Key" campaign led to the passage of the Positive Youth Development Program Grant Act, the goal of which is to expand high-quality programs that incorporate the recommendations of the Governor's Task Force on Best Practices for After-School and Summer Programs. Six years later, the initiative has yet to be funded.
AACF and the Arkansas Opportunity to Learn (OTL) Campaign worked to secure Act 1220, which prevents school districts from building up large, unspent balances in their state "NSLA" or "school poverty" dollars. This funding is intended to be used on strategies to close the achievement gap and support low-income children.
Launched a public education and engagement campaign to reduce the use of secure incarceration for non-violent youthful offenders.
Worked with legislative allies to fix a glitch in a 2007 law—originally designed to exempt low-income families with children from state income taxes—that left out thousands of single-parent families with two or more children.
2012
Worked to ensure that entire families would have access to health coverage through the Affordable Care Act (ACA). Produced a "Medicaid Toolkit" that included an animated short film, county-level fact sheets, and infographics that demonstrated why Medicaid is important to the state. The toolkit was recognized by national partners and advocates across the country.
Joined with the Winthrop Rockefeller Foundation to kick off the Arkansas Grade-Level Reading (AR-GLR) Campaign, the goal of which is to ensure that all children can read at grade level by the end of the third grade. The campaign is focused on four areas: improving school readiness, improving school attendance, reducing summer learning loss, and improving parental and community engagement.
Joined with partners to hold the first annual Opportunity to Learn Summit that brought together nonprofits, public officials, school personnel and community activists committed to ensuring equitable learning opportunities for all students.
AACF's Northwest Arkansas office released a major report, "Critical Generation: Improving the Lives of Children of Immigrants in Arkansas," which called for policy changes to help immigrant children succeed, including better access to pre-K programs, ARKids First health care coverage, and a state-level DREAM Act to give all Arkansas high school graduates equal access to a college education.
Co-authored "A relative's Guide to the Arkansas Child Welfare System" with the DHS Division of Children and Family Services, the Administrative Office of the Courts Juvenile Division, and Arkansas Voices for the Children Left Behind.
Completed our partnership in the Closing the Addiction Treatment Gap project with a final report, "Addiction Treatment and Long-Term Recovery in Arkansas: Just Say Yes!," which documented Arkansas's successful launch of a promising Access to Recovery initiative that is critical to long-term recovery success.
2013
During the Legislative Session, we advocated for Arkansas's adoption of the Medicaid expansion under the Affordable Care Act. Initially known as the Arkansas Private Option, the state's program allowed low-income adults up to 138 percent of the federal poverty line to purchase health care coverage through the exchange using Medicaid-funded premium assistance.
Led efforts by the Arkansas Opportunity to Learn Campaign to pass ground-breaking legislation to require state-level reports on school discipline by race and income level.
AACF staff requested and received a legislative interim study on the juvenile justice system, which focused on the importance of continuing reform efforts. Released two juvenile justice publications: "Juvenile Justice in Arkansas: Building on Success," and "From Playgrounds to Prisons: Police Involvement in School Discipline."
Worked closely with the Arkansas Home Visiting Network and Arkansas Children's Hospital to pass legislation that accomplished two things. First, it required the state's home visiting programs to provide data for a comprehensive report on their impacts. Second, it brought together multiple home visitation programs operating under three state agencies that oversaw these programs.
Joined with the Winthrop Rockefeller Foundation to spread the word about the Arkansas Grade-Level Reading Campaign, and worked with Attendance Works to share Arkansas data on absenteeism in early grades. Began work on a legislative interim study on grade-level reading that formed the basis of legislative recommendations in 2015.
Made a video to accompany the report "Why School Facilities Matter: And What We Can Do To Fix the Disparities" on remaining facilities needs for low-income school districts.
Helped defeat a bill that would have diverted tax dollars to roads and highways instead of programs that directly impact our children and the communities where they live.
Hosted Advocacy Academy events to train participants about issue selection, coalition building, legislative activities, electoral politics, the local media landscape, and legal advocacy strategies.
2014
Continued to engage a broad base of partners to protect coverage for children and families through our coalition work.
Voted to appropriate funding for the Private Option.
Launched Arkansans for Coverage, a network to support enrollment assisters with technical aid and outreach resources and materials.
Wrote and presented an interim study on early childhood education to lawmakers.
AACF was on board as the Arkansas Opportunity to Learn Campaign held a successful Summit in October to share education information with parents across the state.
Successfully worked to get the Academic Facilities Oversight Committee to recommend a study of inequities in school facilities across the state.
Developed a set of materials for parent information and met with parent groups on Common Core State Standards.
AACF, the Arkansas Out of School Network, and the Northwest Arkansas Council held a "study circle" process designed to get the community involved in discussions about after-school and summer programs.
AACF continued its campaign to reserve incarceration for youthful offenders who pose a serious risk to public safety, by expanding proven-effective, community-based alternatives to incarceration.
Served on the Arkansas Supreme Court's Commission on Children, Youth and Families' Subcommittee on Juvenile Justice Reform.
Released two reports on the DHS Division of Children and Family Services efforts to implement a demonstration waiver from the federal government, which will allow DCFS to redirect current funding
Released infographics and blog pieces on issues like growing income inequality in Arkansas, wage theft, and the need for a state Earned Income Tax Credit and a higher minimum wage.
Worked to raise awareness of after-school programs and high-quality pre-K as well as immigrant children's access to health care.
2015
AACF was appointed to the Child Welfare Oversight Panel to assist in implementing those recommendations.
Worked to raise regional awareness of the need for high-quality pre-K, immigrant children's access to health care, and the growing need for critical support of our state's foster care system.
Fought to redirect unnecessary tax cuts toward programs that help working families stay at work and keep more of what they earn.
Our most significant victory was defeating the Highway Robbery Bill (House Bill 1346), which would have taken money from programs like quality pre-K and used it to fund highways.
Instrumental in getting Act 1023 passed, which provides legislative support and endorsement to implement a validated risk assessment of all youth found to be delinquent prior to the imposition of a sentence. This will introduce an objective evaluation of a youth's risk to public safety, provides judges with a tool to better determine the needs of the youth, and can help document and hopefully reduce the inappropriate use of youth incarceration in Arkansas.
Brought together a bipartisan group of lawmakers and health leaders in the state for a fall health care forum.
Instrumental in drafting and enacting a bill that established the Youth Justice Reform Board. AACF staff serves on this board and is working to ensure recommendations will significantly reduce inappropriate incarceration and expand more effective community-based alternatives.
Advocated for the creation of a legislative task force that would find ways to improve Special Education services in Arkansas schools.
Continued work with the Arkansas Campaign for Grade-Level Reading and the Arkansas Department of Education to reduce chronic absence in schools and to implement a program to support early literacy through parent engagement.
Worked with the Good 2 Great initiative to improve access to quality pre-K in Marvell, Elaine, and Prescott.
 2016
AACF's long-term policy and outreach efforts to improve health care coverage rates for Arkansans reached an important milestone this year with a 95 percent coverage rate for Arkansas children and over 90 percent for adults.
AACF's education work continued to influence the public policy debate. As part of the Arkansas Grade-Level Reading campaign, we presented our "Make Every Day Count" study of chronic absence to the State Board of Education and produced much of the research and recommendations contained in the final report for the Special Education Legislative Task Force and the Joint Education Committee's adequacy study.
Continued our efforts to reduce juvenile incarceration and increase access to community-based programs through our leadership role with the Governor's Youth Justice Reform Board.
Our Northwest Arkansas office expanded our efforts to be a major voice in public policy for children in the region by creating a new Northwest Arkansas Regional Advisory Committee, a group that will help inform our public policy priorities and strategic directions at the State Capitol.
Expanded our research and outreach efforts to educate the public and policymakers and build support for better state tax and budget policies that improve the economic well-being of low- and middle-income families and support state investments that allow all Arkansas children and families to succeed.
2017
Led the advocacy efforts to secure passage of a legislative resolution directing Governor Hutchinson to apply for federal permission to adopt the Immigrant Child Health Improvement Act (ICHIA) and waive the five-year ban on health care coverage for legally residing immigrant children.
During a special session on health care, AACF advocated for continuation of the state Medicaid expansion for low-income adults and consumer protection provisions in new managed care legislation, including a patient's bill of rights and a consumer advisory committee.
Worked with legislative allies in securing paid maternity leave for state employees, the first step in a long-term paid family leave campaign.
Led efforts to reform school disciplinary practices and keep children in school by securing legislation that bans expulsions and out-of-school suspensions for children in grades K-5.
After two rounds of tax cuts for high-income taxpayers in 2013 and 2015, AACF's work to protect the state budget and promote tax fairness for low-income families led to a smaller "low-income" tax cut during the 2017 legislative session and much-needed increases in the state budget for child welfare and juvenile justice.
Our work with partners and legislative allies led to the first permanent increase in state funding for high-quality pre-K, the first in nearly 10 years since the 2007 legislative session.
2018
Helped lead the fight to successfully pass a ballot initiative to increase the state minimum wage to $11 an hour.
Developed a new 5-year strategic plan for the organization.
Executive director Rich Huddleston served on the legislative committee of both the Youth Justice Reform Board and the Arkansas Supreme Court Commission on Children, Youth, and Families that developed recommendations to overhaul the state juvenile justice system to be considered during the 2019 state legislative session. In late 2018, the Governor announced plans to reduce juvenile incarceration and length of state by closing two locked juvenile facilities, shifting the savings and providing new funding for community-based programs, and requiring upfront risk and needs assessments before any child is placed in Division of Youth Services (DYS) custody.
2019
Expanded our team to add two new positions: A Northwest Arkansas development director and a racial equity director for advocacy.
Engaged a consultant agency, OpenSource Leadership Strategies, to help us go deeper on equity in our work.
During the legislative session in 2019, we increased the number of people calling and writing legislators. Through email blasts and social media, Arkansas Advocates quadrupled the number of advocates responding to action alerts from the 2017 legislative year, meaning legislators were hearing from more advocates on how proposed bills would impact the children of our state. (715 Digital Advocates sent/made 2,334 advocacy emails and calls)
The Arkansas Kids Count Coalition, staffed by AACF Community Engagement Director Rebecca Zimmermann (right), hosted 18 events, with 470 participants in Little Rock, Springdale, Bentonville, Fort Smith, Jonesboro, Helena, El Dorado, Texarkana, Cherokee Village, Hot Springs, and Russellville.
Advocated against the Arkansas Works work-reporting requirement, which was stopped by a U.S. District Court ruling in March 2019.
Played a role in the passage of Act 557, which bans the use of corporal punishment for many special education students in Arkansas's public schools. And we were part of a coalition that helped defeat two major voucher bills that would have diverted public tax dollars from public to private schools.
The Arkansas legislature passed Act 189, comprehensive juvenile justice reform legislation; AACF worked with Governor Hutchinson's administration, the Division of Youth Services, juvenile judges, service providers and advocates to help develop and pass this piece of legislation.
Advocated for the passage of Act 971, which placed major limits on the use of isolation or solitary confinement for juveniles in juvenile detention or state correctional facilities.
Worked successfully to minimize the revenue impact of the personal income tax cut that passed in the 2019 session. While the tax cut that passed still almost exclusively benefited higher-income earners, the amount of revenue lost is projected to be closer to $100 million than the original $200 million price tag associated with the original tax cut plan.
While it did not become law, legislation creating a refundable Earned Income Tax Credit on the state-level made it farther through the legislative process than it has in the past. Legislators from both parties and both chambers sponsored the legislation, which made it through the full Senate before time constraints caused it to die on the House side. This is partially because of the work AACF did in conjunction with Children's HealthWatch and Arkansas Children's Hospital, conducting a Health Impact Assessment on a potential state-EITC in Arkansas.
As part of the Arkansas Counts advisory group, worked with grassroots organizations and foundations to increase the likelihood of a complete count of people who have in the past been undercounted, including people who have immigrated to the U.S., people of color, and people living in rural areas. We also worked to raise awareness of the young child undercount with teachers, physicians, and others who work with young children by creating a communications toolkit and giving presentations on the issue.
Joined our partners at Arkansas United and Arkansas Coalition of Marshallese in advocating for new laws that help immigrants in Northwest Arkansas reach their full potential, the culmination of more than a decade of advocacy for a state-level "Dream Act" that extends access to in-state college tuition to many immigrants and migrants.