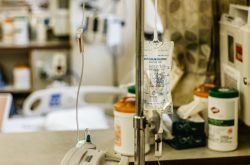 Arkansas's adult population is at higher-than-average risk of becoming seriously ill if they acquire COVID-19, according to a an issue brief published this week by the Kaiser Family Foundation.
There are several reasons for this, including the age of adults in Arkansas and also the percentage who have underlying health conditions. While most people who become infected are expected to recover without needing special treatment, older people and younger adults with existing medical conditions have a greater risk of becoming severely ill. Those conditions include heart disease, cancer, chronic pulmonary disease (COPD) and diabetes. (The study didn't take into account hypertension.)
Click on the image below to be taken to interactive map.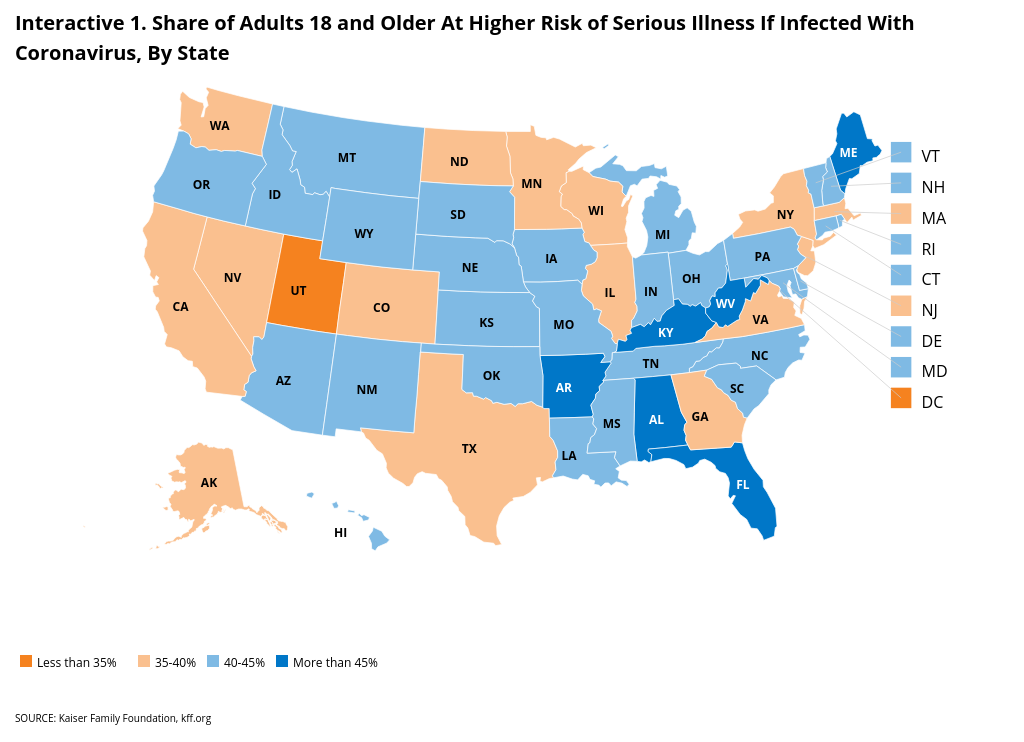 In Arkansas, 46.5 percent of adults 18 and older are deemed to be at higher risk during the pandemic, compared to 41 percent nationally. The state with the highest percentage is West Virginia, at 51 percent.
Adults who are both older (older than 60) and have underlying medical conditions have an even greater risk of development severe illness if they become infected, according to the report. In Arkansas, that percentage is about 67 percent, compared to 54 percent nationally.
The states that have been hardest hit by COVID-19 have lower risk percentages than Arkansas. You can read more and see interactive maps and tables here.