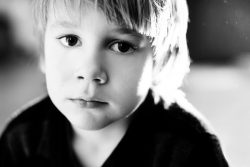 Note: This blog is fifth in a series of posts covering the findings in the 2017 Annie E. Casey Foundation Kids Count Data Book. 
Although employment is on the rise in Arkansas, a new report released last week by the Annie E. Casey Foundation suggests that many kids and their parents are worse off now than they were a year ago. Unemployment rates are not always a good indication of how people are doing in Arkansas because it doesn't measure job quality. Is your job year-round or spotty seasonal work? Is the pay enough to live above the poverty line? Are there predictable hours and benefits? Many Arkansans work at low-quality, low-paying jobs, and their children suffer for it. Recent data from Kids Count paint a more detailed picture of how Arkansas families are doing. Our quick video below also summarizes the findings.

We are in the top 10 worst states for employment stability, and it is getting worse. As many people are celebrating Arkansas's overall historically low unemployment rates, the number of kids whose parents don't have full-time, year-round employment is on the rise. Compared to last year, 10,000 more kids are living in homes where the head of household doesn't have that type of employment security. The rate of kids in job-insecure households is also going up, from 33 percent last year to 34 percent this year.
Four thousand more Arkansas kids are growing up in poverty now compared to the previous year, for a total of 188,000 youngsters. The total rate of child poverty is also increasing. The most recent data shows that 27 percent of kids live below the poverty line, up from 26 percent the year before. We still rank among the worst in the nation for child poverty; we are in the top five states with the highest percentage of kids growing up poor.
A big part of family financial security hinges on housing because it is often the largest expense for families. Arkansas is in the middle of the pack for housing-cost burdens. Spending more than 30 percent of your income on where you live is considered a high housing cost burden. Twenty-nine percent of kids live in households where too much household income goes to rent and other housing costs. That beats national averages, where 33 percent of kids live in high housing-cost homes. But that doesn't mean living arrangements are easy for Arkansans.
There are hidden costs to living in "affordable" housing states like Arkansas. Low-income renters in our state face the worst tenant rights laws in the nation. Because tenants can't demand a safe living environment from their landlords in Arkansas, many are forced to live with poor housing-induced adverse medical conditions (like aggravated asthma from mold), or pay for repairs themselves, or move and lose their deposits. When affordable, safe rental properties aren't available, families can experience health deterioration and drained finances from moving from one dilapidated house to the next.
Finally, teenagers are not doing well in Arkansas, either. Teenagers are the canary in the coalmine for our workforce outcomes. Unemployment rates are indeed very low overall, but there are 1,000 more teens ages 16-19 who are neither in school nor working compared to last year's data. The rate went from 8 percent to 9 percent, and Arkansas dropped into the worst 10 states for this metric. If we don't invest in after-school and summer programs and smart policies to keep kids on track to graduation, our future workforce outlook is dim.
All of these issues have tried-and-true policy solutions. We can implement a state Earned Income Tax Credit (EITC) to bolster workers while they move their way up the income ladder. We can fully fund pre-K programs so that working parents can stay at work knowing their kids are safe and cared for. We can implement after-school and summer programs that are proven to encourage scholastic achievement and help kids stay out of trouble. What we can't do is assume a low-unemployment rate means that everyone is doing fine.
Read the entire national Kids Count Data Book here. See Arkansas-specific data here.
Learn more about the public policies that can improve our child well-being here.