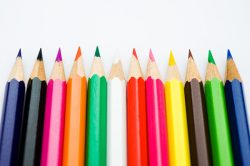 Arkansas Advocates for Children and Families firmly believes that all children deserve a quality education, regardless of income, geography, or disability. It is our state's constitutional obligation to give every child access to the advantages and opportunities of a free, public education, and the General Assembly's responsibility to adopt all suitable means to make it happen.
Arkansas serves nearly 56,000 students through special education programs. It is important to ensure that the needs of those students are being met. During the 2015 legislative session, AACF advocated for the creation of a task force focused on Special Education. The task force became a reality thanks to Act 839 of 2015.
Since last August, the task force has met monthly to review data and information about a multitude of areas in special education. Last week, we released a report that highlights some of the key issues identified in Arkansas special education, along with our recommendations to improve services for children. AACF's Education and Fiscal Policy Analyst Bailey Perkins presented the findings and recommendations before the Legislative Taskforce on Best Practices in Special Education. Video of that presentation can be seen below.
Here are just a few of the issues identified in the report, along with actions that Arkansas and individual school districts can take to help ensure that all children get a quality education.
The state needs more funding for special education teachers.

We should consider following the

Picus and Odden recommendation

of increasing the current funding matrix to 3.3 special education teachers per 500 special education students, instead of the current 2.9 per 500 students.

Schools need clearer ways of informing parents of their rights and options in special education.

Too many parents feel like they don't have a voice and find it difficult to navigate the complicated Individualized Education Plan (IEP) process. One idea is to create a short, easy-to-read document for parents that explains their special education rights and options. Schools would be responsible for reviewing that document with parents at the initial IEP meeting.

The state must invest in programs that will expand support for people with disabilities into rural areas across the state.

Many services are concentrated in central and Northwest Arkansas. The General Assembly should fund

Project Connect

's expansion throughout the state.

Many Arkansas school districts rely on teaching waivers in special education because it's hard to find certified special education teachers.

Funding a  

paraprofessional-to-teacher

program is one way to reduce reliance on waivers, increase the number of people certified to teach special education, and retain educators.

Students with disabilities in early grades are more likely to be chronically absent than students without disabilities. Attendance makes a difference in academic success for all students. The Arkansas Campaign for Grade Level Reading (AR-GLR) continues to work with local school districts in addressing chronic absenteeism in their schools. AR-GLR is creating a toolkit to help administrators reduce chronic absenteeism in their schools. This resource should be made available to superintendents across the state to bring awareness to the issue and support them in reducing absenteeism.
The taskforce members were receptive to the recommendations. The legislation requires the taskforce to have a final report that will go before the Governor and legislative leaders in September 2016. The taskforce will now use the recommendations we presented, and others, to decide what will be included in the final report. The next taskforce meeting is set for 10 a.m., August 10, 2016, in room 130, at the Arkansas State Capitol. Taskforce meetings are open to the public, so we encourage anyone who is interested to attend.
Download the full report here to read more about the issues impacting special education in Arkansas, along with AACF's recommendations for improvement.