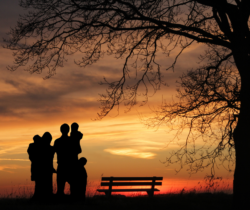 New data released today by the U.S. Census Bureau show that child poverty in Arkansas held steady at an unacceptable rate of about 22%, one of the highest rates in the nation.
The new numbers from the 2022 American Community Survey showed that Arkansas has the 6th highest child poverty rate in the country, behind Mississippi, West Virginia, Louisiana, New Mexico and Alabama.  
Though these numbers have remained relatively flat year-to-year, it remains an intolerable fact that one in five of Arkansas's children lives in poverty. We cannot accept this as the status quo, especially when we know there are policy opportunities that could help lower those rates, including reinstating the Child Tax Credit that Congress allowed to expire in 2022. That policy alone lifted tens of thousands of Arkansas children out of poverty in 2021.
Because that tax credit was allowed to expire, the overall child poverty rate nationally rose by the largest amount on record in more than 50 years, when using the more accurate Supplemental Poverty Measure. You can read more about that poverty measure, and the effect of the tax credit's expiration, here. Other policy solutions that could lower child poverty rates over the short and long term include:
State investments in high quality pre-K programs, which have been flat-funded for more than a decade. 
Afterschool programs, which Arkansas has never funded consistently at the state level. 
Increased access to contraception and sex education, which could help lower the state's highest-in-the-nation teen birth rate.
The overall poverty numbers for Arkansas (16.8%) include huge disparities when they're broken down by race and ethnicity. White Arkansans have a poverty rate around 14%, while the rate is more than twice as high for Black Arkansans (29%) and more than 40% higher in the Hispanic/Latino community (20%). Those disparities are the result of longstanding inequities in public policy. 
Health Insurance 
The Census Bureau also released American Community Survey data on uninsured rates, which showed Arkansas's overall uninsured rate dropping to 8.4% in 2022, the lowest rate since 2018. Uninsured rates dropped over the last few years because of Medicaid coverage protections that Congress put in place during the covid-19 pandemic.
Those protections also expired, and millions of Americans have lost their health insurance this summer because of it. We won't see those uninsured rates reflected in the Census data until next year, when 2023 numbers will be released.
In Arkansas, more than 373,000 people have been disenrolled from coverage in publicly funded programs since April 1. More than 135,000 children have lost their Medicaid or ARKids First health insurance during that timeframe. You can read more about the reasons for this and learn more about how to help families regain coverage here.
The Census data on health insurance also reveal large disparities in coverage. The uninsured rate for White Arkansans is 6.2%, while it's four times that high for Hispanic/Latino Arkansans, at a rate of 24.4%. The uninsured rate for Black Arkansans is 8.1%. More information on those disparities at the national level is available here.