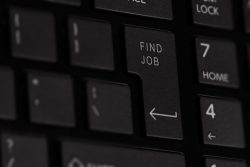 The number of new weekly claims for unemployment insurance for the week ending in March 28th was about 6.65 million, shattering the previous week's already record-high number of 3.3 million. That means around 10 million total newly unemployed workers in March, which translates to an unemployment rate of about 9.5% as a very conservative estimate. The actual number of unemployed workers is certainly higher, since many workers do not apply for unemployment insurance or are not able to successfully complete an application as state offices are overwhelmed by this unprecedented surge; and gig workers, the self-employed, and others do not qualify for unemployment benefits (though they will soon under the new CARES Act). Even this generous estimate rivals the peak unemployment during the Great Recession. The New York Times estimates unemployment is around 13 percent.
In Arkansas alone there were at least 26,944 new weekly unemployment claims the week ending March 28, and 9,275 new weekly claims the prior week, according to data from the U.S. Department of Labor.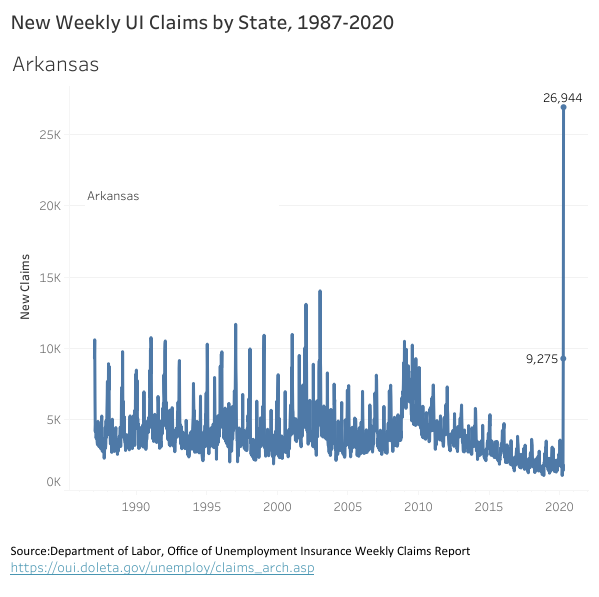 There were 47,800 unemployed workers in Arkansas as of February 2020, which together total more than 80,000 jobless workers in March. One estimate based on unemployment claims suggests Arkansas's true unemployment rate in March was 10.5 percent, already higher than our peak unemployment during the Great Recession. And things will get worse before they get better.
The St. Louis Fed estimates that unemployment will peak at over 30 percent – surpassing the current record high unemployment during Great Depression. Even more conservative estimates are projecting unemployment rates in the double digits by July. Keep an eye on our COVID-19 coverage to stay updated on the federal and state policy responses.