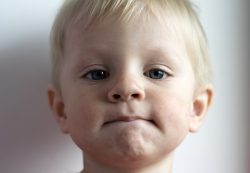 The number of uninsured people would rise dramatically in every state under the Senate GOP health care bill, according to estimates from the non-partisan Urban Institute. Arkansas would fare especially badly; the uninsured rate would increase 200 percent by 2022, the third highest increase in the country behind Kentucky and West Virginia. This is due to a decrease in federal funding to Arkansas of almost $1.5 billion in the same year, through cuts in Medicaid and reductions in premium tax credits.
The number of uninsured Arkansas kids under the Senate bill would be 52,000, compared to 19,000 under current law, an increase of 171 percent. The uninsured rate for white Arkansans under 65 would increase more than 280 percent, or around 250,000 more uninsured people. There would be 95,000 uninsured African-American Arkansans compared to 20,000 under current law – an increase of 373 percent. Rural communities rely on Medicaid, so they will be disproportionately hurt by these cuts as well.
These estimates likely understate the long-term impacts of Medicaid cuts, which we've noted get larger every year. The Senate bill phases in even steeper Medicaid cuts in 2025, and as the Urban analysts note, shifting these costs to the states, "…would put tremendous financial pressure on state governments, health care providers, and low-income households."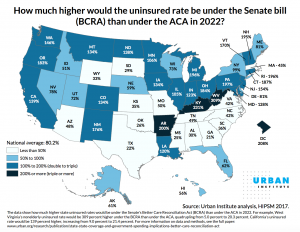 Medicaid provides critical access to life-saving treatments and protection from rising health care costs for many children and families across the state. These cuts to Medicaid would take those protections away from many and reduce their financial stability and overall ability to get much-needed care.
Arkansans stand to lose big if lawmakers continue down the current path with dangerous cuts to critical health coverage programs, especially Medicaid. The impact will be felt far and wide because the federal law threatens to destabilize the entire health care system in our state.
We join Governor Hutchinson in calling on Senators Cotton and Boozman to protect Medicaid in Arkansas.
Read the full Urban Institute report here, and maps of coverage and spending differences here and here.