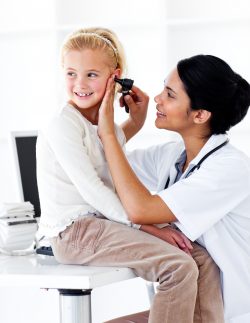 Arkansas's uninsured rate for children dropped to just 4 percent in 2016, a new record and a remarkable achievement for our state. This follows a trend in recent years, since the implementation of the Affordable Care Act, of uninsured rates dropping to historic lows for Arkansans of all ages.
Today, the US Census Bureau released state-level data on health insurance coverage. The report shows that options made available because of the Affordable Care Act (ACA), including Medicaid expansion, are working for millions of Americans. According to the new data, in 2016, the uninsured rate decreased for all Americans.
Arkansas continues to stand out among southern states because of Arkansas Works, the state's Medicaid expansion program. Fewer than 8 percent of Arkansans lack health insurance, which means that the state has cut this rate in half between 2013 and 2016. As anticipated, states with Medicaid expansion programs, like Arkansas, have continued to see a greater decrease in the rates of uninsured adults (19-64 years old) in 2016.
Medicaid expansion, created by the ACA, has benefited a broad range of Americans. It has provided insurance to those who have traditionally been more likely to lack coverage, such as people of color, young adults, part-time workers, people with less education, and low-income parents. It does all of this while producing better health outcomes, saving some states money, and facilitating innovations in health care.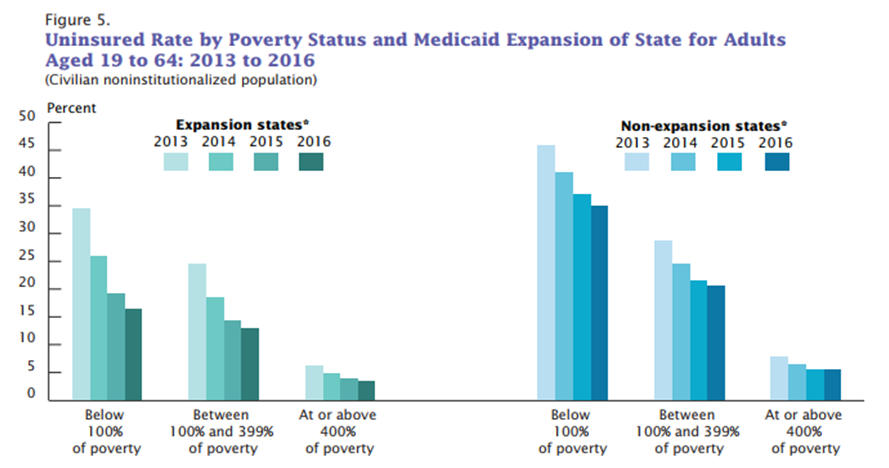 The percentage of children in Arkansas without health coverage had already reached an historic low—about 5 percent— in 2015. The rate dropped even more in 2016.  This is because more children got coverage through Medicaid and employer-based insurance last year.
It's worth noting that Medicaid and the Children's Health Insurance Program (the two programs together are known as ARKids First), remain the major source of coverage for more than half of the children in the state. More children have enrolled in coverage as their parents signed-up for their own plans under the ACA.
These data underscore the importance of the Medicaid program and the ACA, which have allowed more people to get the care they need to go to work, take care of their families, and be healthy, productive members of their community.  To date, every ACA repeal-and-replace proposal would have ended the expansion for low-income adults and put the coverage for up to 300,000 Arkansas at risk.  These proposals would also deeply cut and cap traditional Medicaid funding and threatened access for half of children in Arkansas.  Congress should continue to stand firm against any proposals that would reverse these health care gains and instead find bipartisan solutions to strengthen the health care system.
You can also check out our blog post on poverty data, some of which was released today.