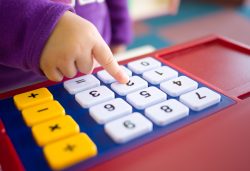 Statement from Rich Huddleston, executive director of Arkansas Advocates for Children and Families:
Arkansas Advocates for Children and Families (AACF) believes Governor Asa Hutchinson's five-year highway funding plan, HB1009/SB11, doesn't address our long-term highway funding needs and ultimately siphons money from other critical services, leaving programs important to our most vulnerable populations in peril. Examples include high-quality pre-K, summer reading programs, and community-based juvenile justice programs, among others.
Without a fuel tax increase, any expansion of highway spending is going to come at the cost of such programs. In future years, the Governor's plan relies heavily on surplus general improvement funds, which will have to be generated through an overly conservative revenue forecast and budget. This would ultimately reduce funding for programs serving vulnerable children and families.
Arkansas leaders must own up to the reality that current per-gallon fuel taxes aren't sufficient if they're not indexed to cover the cost of building actual roads. This patch won't fix our highways long-term.
When the legislature comes back in 2017, we hope lawmakers will consider raising and indexing Arkansas's gas and diesel taxes in order to arrive at a permanent solution that doesn't put our children at risk.
Note: For more information, see our latest fact sheet and blog post on highway funding.