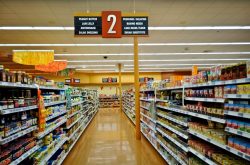 A bad bill is coming back from the dead, and this time it is even worse. Despite failure in committee, a bill restricting SNAP (HB1035) purchases is returning with an amendment to make it even more harmful. The bill with the amendment will return to be reconsidered by the senate committee. The update adds a requirement that SNAP users bring their photo ID with them to use the card. This amendment hides under the thin shadow of "fraud reduction" but really does nothing of the sort. Requiring ID to use Electronic Benefit Transfer (EBT) cards really means that less people will be able to utilize the program, and more kids and families will have empty pantries. It will not move the needle on fraud cases (which are already low compared to other federal programs), and it will be an even bigger headache for grocers. Here's why:
What if you are in a pinch and need to ask a teenager or neighbor to run to the store for a carton of eggs while you watch an infant at home? That probably won't be possible anymore with this new ID requirement. Younger family members who help out with grocery shopping are unlikely to have the identification required to make SNAP purchases under this amended bill. Elderly Arkansans who rely on the help of caregivers to make trips to the grocery store will also be out of luck with this bill. Low-income Arkansans already have a hard time getting grocery shopping done because they are more likely to live far away from a store, so this just adds to the hardship of living in a food desert.
Grocers will face more red tape. Federal guidelines require that when SNAP users present their EBT card (similar to a debit card) at a grocery store, they must be treated like every other customer. If you make grocers ask SNAP users for ID, they have to ask everyone for ID (goodbye self checkout!). Grocers are very unlikely to like this part of the bill.
Just like this bill doesn't really improve public health, it also doesn't do anything to meaningfully change fraud rates for SNAP. They tried a similar bill in Massachusetts and found that retail clerks hardly bothered to check photo IDs (which were printed on the actual EBT card in that case). Furthermore, most fraud cases include a complicit, unscrupulous retailer, who would obviously not be deterred by an ID requirement). Using ID's with EBT cards didn't work in Missouri either. After trying the program, Missouri's State Auditor called the program "too costly" and "useless" at deterring fraud. They quickly shut down the ID program.
All of these barriers add up to just one thing: fewer people will use the program. Bills like this poke holes in the most important hunger prevention program in the nation. They take food off the shelves of low-income kids in Arkansas. They do nothing to improve access to healthy food (unlike thoroughly researched programs through the Hunger Relief Alliance, and the Governor's Healthy Active Arkansas plan).
The original bill tells families that rely on SNAP (the supplemental nutrition assistance program) that they can't buy certain "unhealthy" foods. This finger wagging comes with no effort to increase the availability of these as-yet-undefined "healthy foods." Remember that some granola bars have more sugar than soft drinks, and vegetables can be healthy or unhealthy depending on how they are prepared (steamed versus fried). Families living below the poverty line in food deserts would not suddenly have access to fresh foods and nutrition education. This type of bill, especially with the ID requirement, shames low-income families, reduces food access for kids, and puts administrative burdens on local grocery stores.