Pam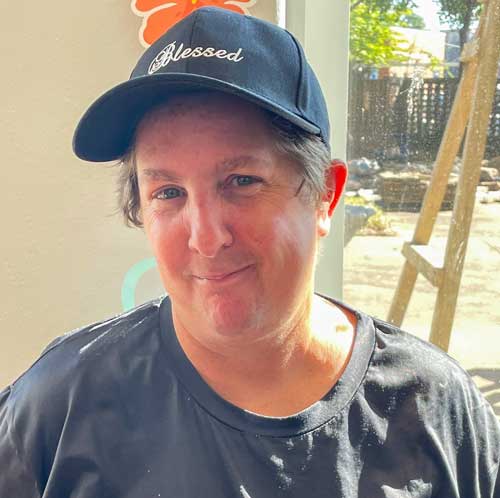 Pam has been receiving Medicaid since she was 13 years old. "It's helped out a lot," Pam states. She explained that having Medicaid has assisted in paying for her prescriptions. "Sometimes they charge me but it's sometimes like a dollar or something." This is beneficial for Pam who has limited income coming in each month.
Pam is in decent health and has limited health concerns. "I don't have to go to the doctor a lot. When I do go it's for my high blood pressure, to get a refill request, or for my foot condition of plantar fasciitis." Pam has access to public transportation and is able to transport herself to her appointments.
"When I do need to go to the doctor, I take the city bus."
Something that Pam has struggled with is attaining dental care. "Sometimes they don't pay for dental services, they usually pay for half of it, but not all of it." With dental providers sometimes needing payment before or upon the date of service, this can be a challenge for families with lower household incomes.
---
Tresa
Tresa is a Medicaid recipient who has recently started caregiving for her mother. She has been working to get her mother Medicaid benefits due to her debilitating physical conditions. Tresa stated that each day she is awaiting a call to inform her whether her mother has been deemed eligible for services.
Currently, Tresa is serving as the sole caregiver for her mother. This has been difficult because she struggles with managing her own chronic conditions including diabetes. Recently, one of Tresa's insulin pens malfunctioned and she returned it to her local pharmacist. They stated that they wouldn't be able to get her any more insulin for two weeks. "I need some help." Without proper Insulin medication, Tresa fears that her blood sugar will become unstable. "Im'a be sick. My blood sugar will go up. It won't be at 129 like it is now when it's stable and if I don't have the insulin my blood sugar goes up."
Aside from her recent concerns with Medicaid, Tresa feels blessed to have coverage.
"Every time I call they explain everything in a way that I can understand it. They're always helpful. I don't have a problem with Medicaid, never have and I'm not going to cause I love Medicaid cause it's helped me, helped me get this far."
Tresa is mindful that many people who need healthcare services do not have coverage. "Cause there is somebody out there that don't have this insurance that's paying out-of-pocket expenses that's more than I am." Tresa has a lot of gratitude for Medicaid services. "I'm thankful cause there are many people out there that don't have this insurance and don't know what to do. I am thankful and I'm blessed."
One of the benefits that has been helpful in making sure Tresa gets to her physician's appointments is transportation services. "They didn't have transportation out there," Tresa explained about the lack of transportation services in Texas. Her mother recently moved to Arkansas from Gilbert, Texas, and she was amazed at the available services for Arkansas residents. In Texas, Tresa's mother was paying an enormous amount of money to travel to her doctor's visits. "It's $54.00 dollars from the house to the doctor. Then you paid another from the doctor to the house and that's for one visit. They took their Medicaid transportation away from them." Another positive aspect of Tresa's Medicaid coverage is that she is able to get her prescriptions delivered to her residence.
Tresa plans to continue to follow up with her mother's Medicaid case to pursue coverage. She wants to share the importance of health coverage and awareness of the Medicaid program to her community. "I not only want to do this for my mom who is 70 years old who can't get up and do for herself right now. I am also advocating for these other people that don't have no family to stand up for them." Tresa is especially passionate about advocating for older adults and those with disabilities. "They need someone that's strong enough, willing to stand up, speak for them, whoever it is. They need the help too." Tresa is looking forward to engaging with advocacy organizations to shed light on health care issues. "Life's too short to mess around with your health."
---
Derrick
Derrick unexpectedly had a stroke in 2015. Prior to having the stroke, Derrick served as a referee for 18 years in youth sports. Unfortunately, the effects of the stroke impacted his ability to work. When he applied for Medicaid services he was denied, not once but twice. This meant that every time he had to seek medical attention to care for the symptoms of his stroke, he had to pay out of pocket. Eventually Derrick had to seek legal counsel and with the help of his lawyer, he was approved for Medicaid services. Being able to receive Medicaid was life-changing for Derrick. He is now able to go to the doctor whenever a medical concern arises and able to attend regular check-ups from his physician.
Derrick spends a lot of time with his mother and continues to enjoy watching sporting events. He is looking forward to getting the COVID-19 vaccine in order to protect himself. He recently experienced the loss of loved ones due to the virus and wants to take precautionary steps to ensure a healthy life.
---
Laura
Laura has ARKids Medicaid for her one-year-old son. Laura's son was diagnosed with chronic infant osteoporosis. He received therapy under Medicaid but, last year, his coverage was unexpectedly terminated. "I fought back and forth with the Medicaid office and they told me that because of the changes Trump made, they had to cancel therapy." Laura shares that this therapy was very important for her son's health. "I could tell instantly that his health was affected when he wasn't receiving therapy."
Thankfully, Laura's son has been re-enrolled in ARkids and is back in therapy. "I have seen a lot of positive changes to his person with the few therapy sessions he has received so far. The process to change it has been slow, but we finally have it." Laura expresses gratitude for the support her son has received and is hopeful that he will grow into a healthy and happy adult.
"I just want the same things everyone else wants for their family."