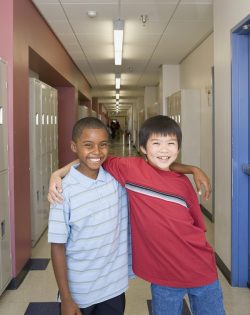 There is one week left to submit comments to the Arkansas Department of Education (ADE) on its draft proposal to implement the federal Every Student Succeeds Act (ESSA). You can go to ADE's ESSA website to read the executive summary and full report draft and take the survey by Friday, June 30, 2017: https://www.arkansasessa.org
The survey is multiple-choice with room for optional comments. Respondents are not required to identify themselves or their organizations on the online form. Arkansas Advocates for Children and Families (AACF) encourages everyone to read the executive summary even if you do not think that you will submit feedback, so that you are aware of where our state's accountability system is headed. There are a lot of positive changes from the old No Child Left Behind (NCLB) Act, but you may still have ideas about how ADE can improve equity, parent engagement, and other issues in the draft before it is too late!
Click here to read the recommendations that AACF and the Arkansas Campaign for Grade-Level Reading submitted to ADE earlier in the process. AACF and AR-GLR were pleased that ADE's second draft incorporated measures aimed at improving grade-level reading, increasing access to after-school and summer programs, and reducing chronic absenteeism but were disappointed that the plan did not include early childhood education in the state's vision for public education. Click here to see a summary of AACF and AR GLR's recommendations.